Apple Takes On Spotify And Pandora For Streaming Media Dominance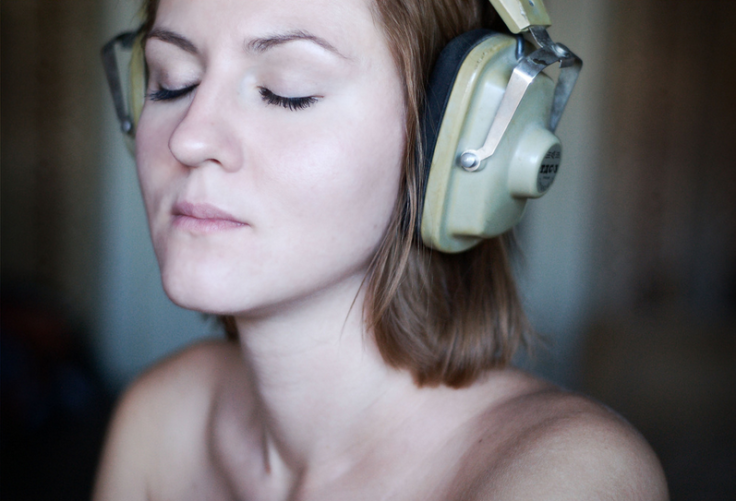 Being late (but great) to market has been a winning strategy for Apple to date, but does the tech giant's acquisition of Beats Music -- when it already has a music streaming service -- mean it waited too long this time? Is the tech titan counting on the "cool" cachet of Beats, with its hip co-founders Jimmy Iovine and Dr. Dre, to reinvigorate its streaming music brand?
It has been less than a year since Apple got into the streaming game with iTunes Radio, giving users free access to the vast array of artists Apple offers via custom-made radio stations in an ad-supported format. Customers who also have Apple's iCloud-based service iTunes Match, which lets users sync their music across all Apple devices, can use iTunes Radio sans advertisements. In typical Apple style, the company hasn't released user numbers for these services.
The just-announced $3 billion Beats buy, comprising Beats by Dr. Dre premium headphones and the months-old Beats Music service, comes at a time when consumers are moving away from the iTunes pay-per-song model that Apple co-founder Steve Jobs launched alongside the first iPod in 2001, according to the International Federation of the Phonographic Industry.
"Digital music is also moving from a model based largely on ownership to a more multifaceted model built around access," the IFPI said in its Digital Music in 2014 report.
Amid declining iTunes sales, Apple is taking aim at legacy streaming music services like Pandora and Spotify, hoping that the addition of the Beats name, will beat out the competition. But while Apple is essentially buying its subscribers, upstarts like Spotify are dominating the pack.
The Sweden-based service just last week reported it reached a milestone of 10 million paying subscribers, about one-quarter of its users. In contrast, Pandora has an estimated 3.3 million paying subscribers, despite being cited as the most frequently used streaming music service on the Infinite Dial 2014 report put out by Edison Research. Pandora claims to have over 250 million accounts.
(Note: Previous reports have cited Pandora's market share at 30 percent, according to data on the Infinite Dial report; however, an Edison Research spokesperson clarified that Pandora was only used by 30 percent of survey respondents, which does not correlate to market share.)
Even though the service is in its infancy, Apple's reluctance to release subscriber numbers for iTunes Radio and its cousin iTunes Match is telling. But some think that the service is in a position to boom.
ClearVoice Research, a market analysis and research firm, recently surveyed 1,010 people across multiple age ranges about their "prior day" music consumption. While streaming music is a growing market, ClearVoice concluded that iTunes Radio and Google Play have a disproportionate advantage over other services.
"Customization is the key to attracting listeners," states the report. "So-called hybrid services like iTunes Radio and Google Play that combine personally selected digital music with streaming options have a clear advantage here."
The advantages of Apple and Google are their in-built music libraries and cloud-based services like iTunes Match. The high level of customization that Apple and Google may be able to offer, like setting your streaming music preference off your existing iTunes library, will set them apart. Whereas Pandora, ClearVoice argues, maintains its lead by name alone.
"While awareness of streaming services as a whole is nearly universal, awareness of specific services is relatively low," ClearVoice said. "So far, Pandora has benefited disproportionately from this phenomenon."
Ultimately, as music sales are declining, the music industry wants a way to maintain profits. Diversifying into streaming services might just offer that solution. Paid subscriptions and advertising revenue offsets the declining sales extremely well, and that area of business has huge potential for growth.
In 2013, streaming music sites accounted for 21 percent of the total music industry revenue, or $1.4 billion, according to a recent report by the Recording Industry Association of America. In 2012, it was 15 percent, and 9 percent the year before that. Most of that revenue came from paid subscriptions, but ad-supported free services brought in $220 million.
"It's quite clear that it is a booming market," Cara Duckworth Weiblinger, vp of Communications for the RIAA, told International Business Times. "The Apple Beats deal is further validation."
So it makes sense that Apple is looking to make big moves into the streaming music market. And CEO Tim Cook doesn't mind being late.
"We didn't ship the first MP3 player, nor the first smartphone, nor the first tablet. In fact, there were tablets being shipped a decade or so before then," Cook said on an investor call in April, "but arguably we shipped the first successful modern tablet, the first successful modern smartphone and the first successful modern MP3 player. And so it means much more to us to get it right, than to be first."
Cook may think that Beats Entertainment is the best service available right now even with its small subscriber base, and he isn't afraid to pay for it. The $3 billion acquisition is the first multibillion-dollar purchase for Apple, following a long series of smaller acquisitions in the past year.
"The first MP3 player didn't fascinate anyone, but Apple redefined the MP3 player," David McGrath of ClearVoice Research summed Apple's point of view up succinctly. "The data leads me to believe that streaming should continue to grow, and grow exponentially."
So maybe the question isn't whether Apple is late to the party, but rather how the party will change after Apple arrives.
FOR FREE to continue reading
✔️ Unlock the full content of International Business Times UK for free
offer available for a limited time only
✔️ Easily manage your Newsletters subscriptions and save your favourite articles
✔️ No payment method required
Already have an account?
Log in
© Copyright IBTimes 2023. All rights reserved.