Apple's Engineering Secret To Prevent Mac Pro From Overheating
KEY POINTS
Mac Pro is the most powerful Mac Apple ever built
Apple engineers did something to make sure it does not overheat
Even the distinct design of the new Mac Pro plays a part in dissipating heat
The new Mac Pro is the most powerful Mac the Cupertino tech juggernaut has ever made. But, like all other powerful devices, great power means great heat. A new report reveals how Apple engineers were able to make sure that the new Apple Mac Pro can handle the heat and ensure that the powerful beast stays quiet.
To make sure that the new Apple Mac Pro and Pro display XDR can handle extreme heat, Apple engineers had to find new ways. It appears that the creative and unique designs of the new Apple Mac Pro and Apple Pro Display XDR are not for aesthetic purposes alone. The new design of both devices is crafted to keep that the most powerful Mac from overheating.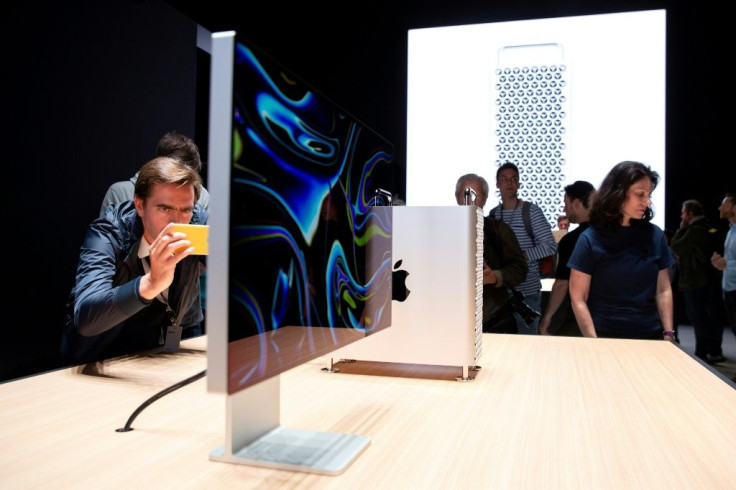 In a recent interview with Popular Mechanics, Apple engineers John Ternus and Chris Ligtenberg shared some of the details on how their efforts mean the new Apple Mac Pro does not run too hot and does not generate annoying sounds. The familiar casing with its many holes is crucial to ensuring that the temperature of the most powerful Mac is in check. The pattern offers us a lot of surface area, which is very beneficial, revealed Apple's Vice President of Hardware Engineering John Ternus.
Part of the team's solution is to spread the heat regardless of whether the display is in portrait or landscape orientation. Instead of designing the holes in round shape, Apple made them hemispherical. Previously standard solutions to spreading heat could not cut it, explained Apple's Senior Director of Product Design Ligtenberg. It is easy to get air trapped channels, but the typical solution is to have a finned enclosure or a heat sink, which was not possible. He added.
Several fans are also inside both Mac Pro and Pro Display XDR. However, with the screen, it is solely to cool come unspecified parts. Both Ligtenberg and Ternus claimed that it is the bored metal holes that mean the LED panels can brightly run without issues. Additionally, they said that the design of the holes in the new Mac Pro allows 20 percent more airflow compared to previous models.
But, fans are not incidentally quiet, and, to make sure that the heat is dissipated while maintaining that the new Apple Mac Pro quiet, Apple has to especially design fan blades.
© Copyright IBTimes 2023. All rights reserved.