ApprenNet CEO Rachel Jacobs Remains Missing After Amtrak Train Derailment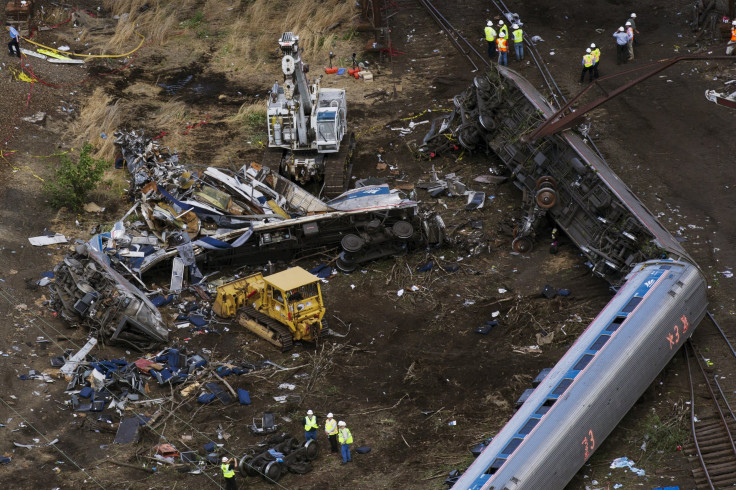 Update (7:31 p.m. ET): Rachel Jacobs' family has confirmed that she died in Tuesday night's fatal Amtrak derailment, NBC News reports. She was 39 years old.
-
Rachel Jacobs, the CEO of Philadelphia-based startup ApprenNet, remained missing Wednesday afternoon, about 18 hours after the Amtrak train she was thought to be on derailed near Philly en route from Washington to New York, leaving at least seven dead and 200 injured. Jacobs has not been seen since she left a meeting in Philadelphia Tuesday to board the train.
So far, authorities have been unable to verify Jacobs' travels because she used an Amtrak 10-trip ticket that may or may not have been scanned before the train derailed just a few minutes after leaving the station, ApprenNet co-founder Karl Okamato told CNN Money. Jacobs was living in New York City with her husband and young son.
"At this point we have no news," Okamoto said. "As you can imagine, we are all very frustrated by the lack of information."
ApprenNet provides tech solutions to aid "apprenticeship-style learning," according to its website. The company addressed Jacobs' absence in a statement Wednesday. "Thank you for your thoughts & prayers for our CEO, Rachel Jacobs. We are still looking for Rachel & hope she will be with her family soon," ApprenNet wrote on its Twitter account.
Emily Foote, ApprenNet's COO, went to the accident scene Wednesday in an attempt to locate her. She showed Jacobs' photo to people who gathered at the site, Philadelphia magazine reports.
"We called, texted and emailed her right when the crash happened, because we knew she was on the train," Foote told the magazine. "I went to the hospitals last night, and she wasn't in any of them. I went to the churches and schools where people are being sheltered, and we still can't find her."
Before joining ApprenNet, Jacobs worked at McGraw-Hill publishing company. She earned a bachelor's degree from Swarthmore College in Pennsylvania and an MBA from Columbia Business School in New York, according to her company bio.
Aside from her work with ApprenNet, Jacobs was head of the New York chapter of Detroit Nation, an organization that coordinates efforts by former Detroit residents to revitalize the city. Alex VanNess, who runs Detroit Nation's branch in Washington, said she learned that Jacobs was missing through social media.
"I went to her Facebook page and noticed everyone is posting comments on her wall saying they're praying for her," VanNess told CNN Money.
At least seven people were killed and more than 200 others injured when the Amtrak train derailed as it traversed a sharp turn at more than 100 mph, twice the track's speed limit, the Associated Press reports. The train's unnamed engineer refused to discuss the accident with investigators.
© Copyright IBTimes 2023. All rights reserved.