Archaeologists Excited About New Biblical Find, Church Of The Apostles, By The Sea Of Galilee
Archaeologists are excited about yet another Biblical find, the Church of the Apostles, near Israel's Sea of Galilee. If you are wondering what's so special about this find, well, it's believed that this Church was built over the house of Jesus' disciples Peter and Andrew in the ancient village of Bethsaida.
A team of archaeologists was busy excavating the site of el-Araj on the northern shore of the Sea of Galilee. The lead archaeologist, Professor Steven Notley of Nyack told Fox News that they found evidence, such as pieces of marble from its chancel screen, small gilded glass blocks called tesserae that were used in ornate church wall mosaics, of the church's existence. Notley said el-Araj is also the site of the ancient Jewish fishing village of Bethsaida, which later came to be known as the Roman city of Julias.
"These discoveries already informed us that the church was waiting to be found somewhere nearby," the professor said. "It is always remarkable to bring these beautifully decorated floors to light after being buried for almost 1,500 years," he explained.
The professor elaborated on the significance of the church's discovery saying over the years, many scholars had questioned its existence.
"Although it is mentioned in Byzantine pilgrimage itineraries, many thought these reports mistaken," Notley said. "Of equal importance, the church indicates that there existed a living memory in the Christian community about the location of Bethsaida, home of Peter and Andrew and Philip (John 1:44)," he said.
Historians say the Bavarian bishop and saint Willibald in 725 A.D. had revealed the church was in Bethsaida. Notley said the discovery of the church strengthens their position that el-Araj should be considered the leading candidate for New Testament Bethsaida-Julias.
Another archaeologist from the team, Professor Mordechai Aviam, said no other churches were found between the two towns. Aviam said the church seems to have been built in the 5th century, about 500 years after the apostles would have lived. It was abandoned in the late 7th century.
The team also excavated a Roman period house from the main excavation site. They found typical Jewish stone vessels and Jewish oil-lamps and over 20 Roman-period coins and fishing lead weights there.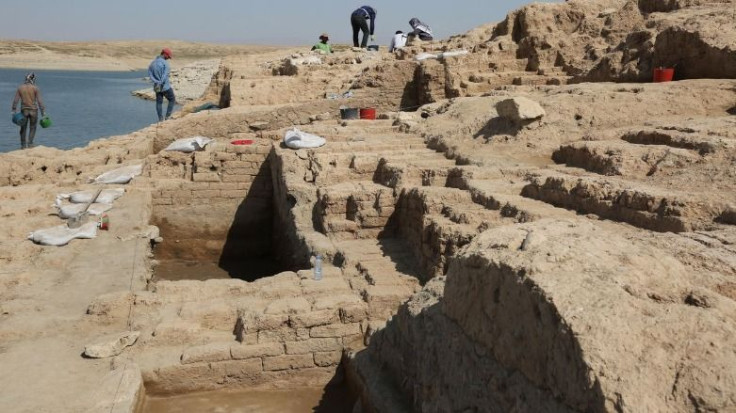 © Copyright IBTimes 2022. All rights reserved.
FOLLOW MORE IBT NEWS ON THE BELOW CHANNELS