Arctic Ocean Losing Sea Ice At An Alarming Rate: NASA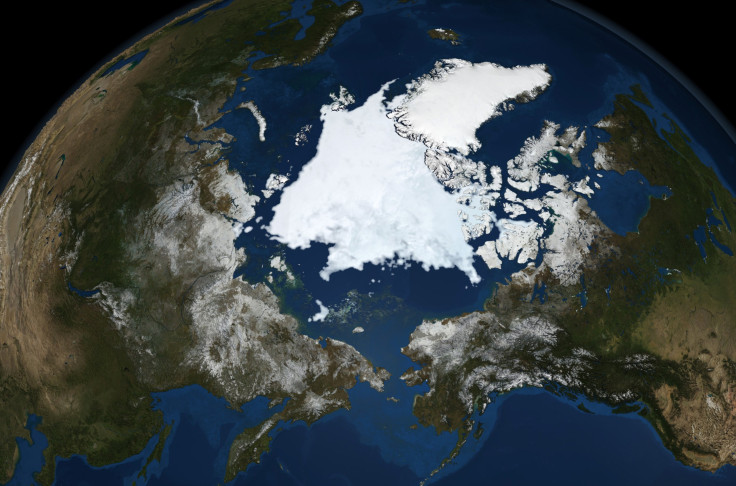 Although the ice cover at the North Pole has rebounded from last year's record-breaking low with this year's summer low also not likely to break any new record, NASA said sea ice in the Arctic still continues to retreat and melt at rates that are in line with a sustained downward trend, which has been observed over the last several decades.
"Even if this year ends up being the sixth- or seventh-lowest extent, what matters is that the 10 lowest extents recorded have happened during the last 10 years," Walt Meier, a glaciologist with NASA's Goddard Space Flight Center in Greenbelt, Md., said in a statement. "The long-term trend is strongly downward."
Scientists said the Arctic ice cover, on Aug. 21, was measured at 2.25 million square miles, compared to only 1.67 million square miles in 2012, which was the smallest Arctic sea ice extent on record for this date. The largest recorded Arctic ice extent for this date was 3.16 million square miles in 1996.
According to NASA, the size of the minimum ice extent of the Arctic Ocean has been diminishing at a rapid pace over the last few years. On Sept.16, 2012, Arctic sea ice reached its smallest extent ever at 1.32 million square miles, about half the size of the average extent from 1979 to 2010.
During the first half of July this year, scientists observed a fast retreat of the sea ice. But, the melting slowed down eventually due to low atmospheric pressures and clouds over the central Arctic, which kept temperatures cooler in the northern region.
Even if ice melting will likely continue for about three more weeks, scientists believe that the summer minimum in 2013 is unlikely to be a record low.
However, according to Joey Comiso, a senior scientist at the Goddard Space Flight Center, "average temperatures in the Arctic fluctuate from one week to another, and the occurrence of a powerful storm in August, as happened in 2012, could cause the current rate of decline to change significantly."
Ironically, something completely contradictory is taking place on the opposite side of the planet.
According to NASA, Antarctic sea ice is currently in the middle of its yearly growing cycle and is moving toward the largest sea ice extent ever, with 7.45 million square miles recorded on Aug. 21, compared to 7.08 million square miles for the same date in 2012.
"The phenomenon, which appears counter-intuitive but reflects the differences in environment and climate between the Arctic and Antarctica, is currently the subject of many research studies. Still, the rate at which the Arctic is losing sea ice surpasses the speed at which Antarctic sea ice is expanding," NASA said in the statement.
© Copyright IBTimes 2023. All rights reserved.