Are Australian F/A-18 Hornets On Ukraine's Radar For Conflict With Russia?
The Ukrainian ambassador to Australia recently stated that Kyiv is currently evaluating the Australian Hornets to determine their suitability for its requirements, suggesting their potential deployment in the war against Russia.
The process of acquiring the Hornets likely involves assessing the compatibility of these aircraft with Ukraine's specific needs and evaluating their suitability for the country's defense and security objectives.
"We are in the early stages of studying the technical characteristics and operability of the aircraft," said Vasyl Myroshnychenko, Ukraine's ambassador to Australia, during an interview with The War Zone on Wednesday afternoon.
Myroshnychenko also mentioned that Ukraine has not officially requested the Hornets, although reports suggest that negotiations for the transfer of RAAF Hornets to Kyiv are underway.
"High-level international negotiations are ongoing between Australia, Ukraine, and the United States regarding the fate of the decommissioned fighter aircraft, which could potentially become the largest-ever transfer of military equipment to a foreign power," wrote Australian Broadcasting Company (ABC) last week.
The Australian Financial Review also reported that the Biden administration "is favorably disposed to the idea of gifting Ukraine the F/A-18s."
According to a statement from an unnamed U.S. official to The War Zone, the Biden administration is willing to consider and evaluate the process of Australia requesting the assessment of the Hornets based on its merits. However, it remains unclear if negotiations regarding the Hornets have commenced.
"We are not sure how serious the idea is right now or how flushed out it is," the official said.
The Biden administration has "certainly heard about the idea, but we have not been approached by the Australians," said the official.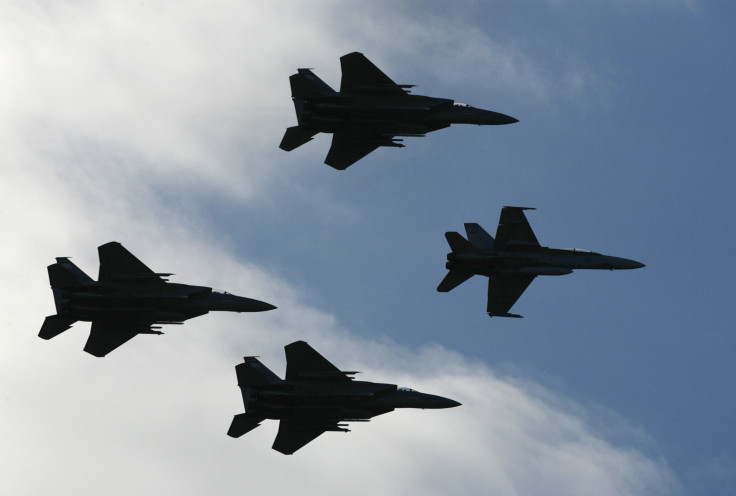 After the retirement of the upgraded FA-18A/Bs in 2021, Texas-based adversary air contractor RAVN Aerospace has entered into an agreement to potentially acquire up to 46 of these multi-role fighters. These aircraft are currently located at RAAF Base Williamtown.
Sources close to the negotiations informed ABC that RAVN Aerospace is willing to "on-sell" the Hornets to Ukraine but requires approval from the White House due to the presence of American intellectual property in the fourth-generation fighters.
Recently, Ukraine received approval from the White House to acquire advanced "fourth-generation" US-made aircraft, including the F-16. Although the F-16 is a decades-old aircraft, it would still represent a significant upgrade for Ukraine compared to its current fleet of Soviet-era MiG and Sukhoi fighter jets. The introduction of F-16s would enhance Ukraine's military capabilities, particularly in terms of air superiority, and potentially pose a formidable threat to Russian air and ground forces.
© Copyright IBTimes 2023. All rights reserved.