Are The Nissan Leaf And The Tesla Model S The Only Two Electric Vehicles That Matter?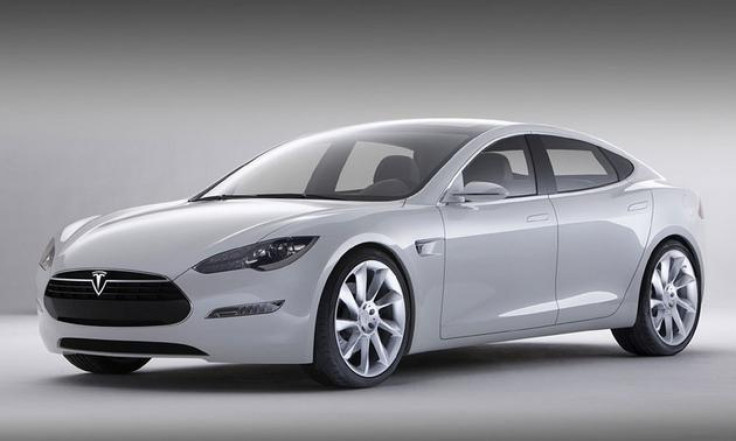 Tesla Motors Inc. (NASDAQ:TSLA) might have issued a highly footnoted second-quarter earnings report on Wednesday, where it reported a profit only by including savings related to paying back a government loan nine years earlier than expected, the cash its employees put in exercising their stock options, and the $51 million the company raised selling zero-emission vehicle (ZEV) credits under a California counter-pollution program.
But Wall Street brushed aside the accounting sleight-of-hand, sending the company's stock price to a record high on Thursday. One major reason for that is Tesla sales growth. The automaker said this week it sold 5 percent more cars in the second quarter than it did in the first three months of the year, to 5,150.
That sales rise means that the estimated 4,750 units for the first quarter was too low. A 5 percent rise to 5,150 would mean the company sold 4,905 cars in the first three months of the year and 10,055 units in the first half, putting it well on its way to meeting the 20,000 target for 2013.
It also means that the Model S luxury electric sedan is the second-best selling all-electric vehicle in the U.S. after the Nissan Leaf, the five-door hatchback that rattled the green-machine market when the 2013 model came in at a starting base price of under $30,000, becoming the cheapest electric vehicle in America. The price, plus Nissan's aggressive incentive program, has sent sales of the Leaf to 11,703 from January to July.
Tesla's Model S, with a starting price around $70,000 and a range above 200 miles (compared to less than 100 miles for the Leaf), is catching up fast despite its steep sticker price.
The other electric vehicles in the market aren't even close, according to company sales figures. The Ford Focus electric is the only other battery-operated passenger car on the market to break four digits with January-to-July sales of 1,050. The Mitsubishi i-MiEV U.S. unit sales stands at 928 for the year to July while the all-electric Honda Fit has sold only 328 units.
Considering the ongoing anxiety over limited range, this doesn't bode well for the performance of two models that have been released into the U.S. market since May – the Smart Fortwo EV from Mercedez-Benz and the Fiat 500e.
© Copyright IBTimes 2023. All rights reserved.
FOLLOW MORE IBT NEWS ON THE BELOW CHANNELS