Are Oil Prices Going Up? Crude Climbs Toward High $50s As OPEC Members Commit To Supply Cut Deal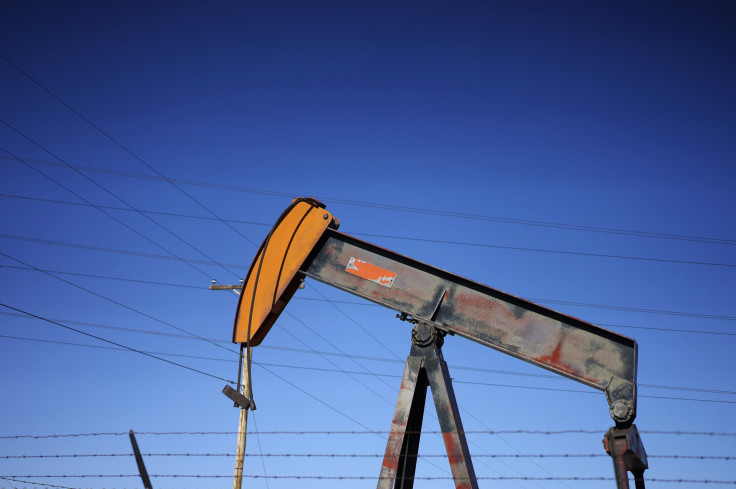 The global oil price indicator Brent crude neared $55 per barrel Friday morning, reaching a 17-month high. The rise was part of a steady climb spurred by the Organization of Petroleum Exporting Countries' decision to cut output by 1.2 million barrels per day, or 4 percent, at the end of November.
That increase is likely to continue, according to analysts at the investment bank Goldman Sachs, which raised its Brent crude price forecast for the second quarter of 2017 to $59 per barrel from $56.50, CNBC reported early Friday.
The price rise was fueled in part by statements from oil companies in OPEC member states affirming the commitment to a supply cut, with Kuwait, Saudi Arabia, Qatar and Abu Dhabi vowing to slow production as soon as January.
But not everyone signaled strong adherence to the deal, as Iraq increased sales to its largest customer, China's Unipec, the trading arm of Beijing's top refiner, by 3 percent, Reuters reported. Still, any dip in the global price increase was likely offset by the eagerness of non-OPEC oil behemoths to join in cutting output.
Russia, Kazakhstan, Azerbaijan, Oman and Mexico also joined in the fray as of early December, each with plans to cut output by tens of thousands of barrels per day. Russia led the non-OPEC cohort, slashing 300,000 barrels per day and carrying the total decline to nearly 560,000.
Both OPEC and non-OPEC countries stand to benefit economically from the production freeze, as much of their gross domestic products stem from the commodity. Nearly 39 percent of Saudi Arabia's GDP, for example, came from oil as of 2014, according to the World Bank. In Iraq, that number was more than 41 percent, in Oman, 28 percent and in Kuwait, 53 percent.
Crude's recovery from stubborn two-and-a-half-year lows has come nowhere near compensating for the price drop that occurred during the second half of 2014, when the indicator's price more than halved to below $50 from more than $110.
The countries colluding to pull of next year's production cut won't be the only ones cashing in. West Texas Intermediate, a U.S. oil price indicator, also climbed to a 17-month high, nearing $54.50 Monday before leveling out at just below $52 by the end of the week. As part of its forecast revisions, Goldman said it expected WTI to rise to $57.50 a barrel in the second quarter of next year, rather than $55.
The three largest American oil and gas companies saw their stock prices climb steadily following the Nov. 30 OPEC decision, with shares of Exxon Mobil Corp. (XOM) rising 4.7 percent to $91.39, those of Valero Energy Corporation (VLO) jumping 10.4 percent to $67.99 and Chevron Corp.'s (CVX) shares increasing 5.7 percent to 117.89 since the OPEC meeting.
© Copyright IBTimes 2023. All rights reserved.