Are PS5 Consoles In Short Supply? Gamers Face Battle Buying Sony's New System
KEY POINTS
Retailers such as Target are out of stock
The system goes for $499, but is $100 cheaper for a digital-only package
Sony didn't stock shore shelves with PS5s because of the pandemic
Gamers on Thursday got their chance to snatch up the latest iteration from PlayStation but supply-chain issues and the pandemic are making it tough to buy.
Sony announced last week its PlayStation5 would be available to the general public on Nov. 12, and a week later in some regions -- just not in stores. Pre-orders were available and some Twitter users suggested they were walking out of stores under the watchful eye of the unfortunate.
"What a year," Jim Ryan, the president and CEO of Sony Interactive Entertainment, said in a statement Wednesday.
In announcing the launch plans last week, the company said that in the interest of keeping people safe during the pandemic, sales would be online only.
"Please don't plan on camping out or lining up at your local retailer on launch day in hopes of finding a PS5 console for purchase," SIE Content Communications Senior Director Sid Shuman wrote. "Be safe, stay home, and place your order online."
If it were only that easy. Commentary on Forbes finds it's a tough item to find.
"Some of us were lucky enough to snag a pre-order of Sony's next-gen console," the commentary reads. "Many others were not thanks to high demand and an abundance of scalper bots."
In a note of apparent sarcasm, one commentator on Twitter wished everyone "good luck" in shopping for a PS5 consul on Amazon, Target and Best Buy.
Many social media users suggested retailers were overwhelmed by the traffic. One user said they had the PS5 in their online shopping cart for Walmart, but the site crashed during payment. On Amazon, only PS5 games were listed for sale as of Thursday, not the console. Best Buy on Thursday reported the console was sold out. As with Amazon, Target only listed games and accessories like headphones.
The console retails for $499, or $399 for a digital-only version. Forbes notes that more might be available in time for Black Friday shopping. Those deals are out early this year, but Black Friday is set for Nov. 27.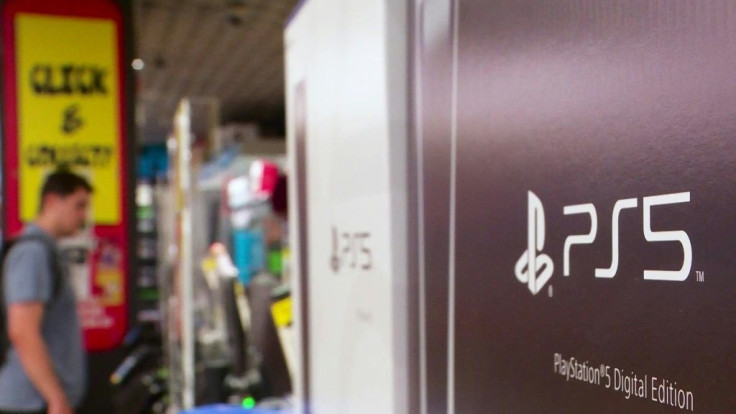 © Copyright IBTimes 2023. All rights reserved.