Arizona Freeway Shooting: Suspect Faces Charges Of Drive-By Shooting, Intentional Acts Of Terrorism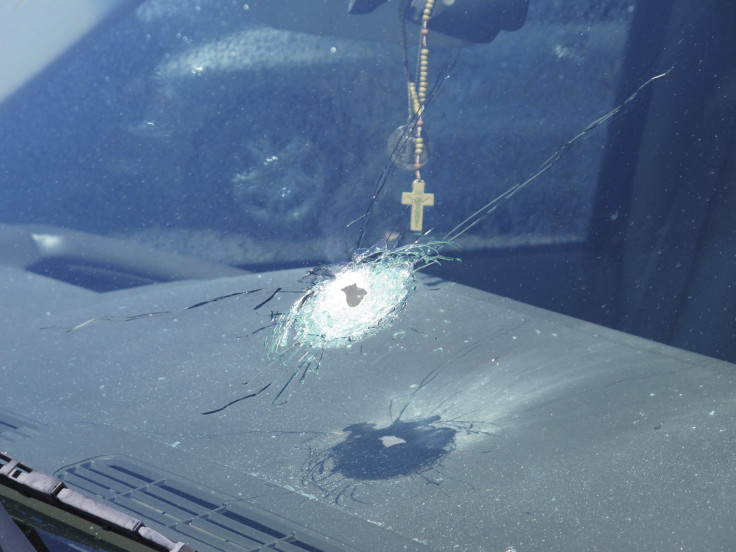 Police brought charges Saturday against a man they said they had linked to at least some of the shootings on Interstate 10 near Phoenix. Leslie Allen Merritt Jr., 21, whom police have connected to at least four of the 11 shootings, faces charges of drive-by shooting, intentional acts of terrorism and discharging a firearm within city limits, the Arizona Republic reported. His bond was set at $1 million.
"All I have to say is ... I'm the wrong guy," Merritt said, according to the Arizona Republic.
"I could never afford that bond."
Between Aug. 29 and Sept. 10, police recorded 11 shootings, which included both bullets and other projectiles, none of which led to anyone being killed. One teenage girl was cut in the ear from glass shattered by one of the projectiles. The last shooting involved a bullet striking a tractor trailer, although police did not disclose when or where the vehicle was hit.
Police arrested Merritt outside a Walmart Friday night. Merritt's father told the Arizona Republic his son works as a landscaper. Police also searched the home they believed Merritt lived in to search for clues but did not tell reporters immediately if they found what they were looking for.
"He has been raised with too much respect for life and too much for firearms" to have been the freeway shooter, Merritt's father said.
Judge reads Merritt Jr. his charges. #fox10phoenix #freewayshootings pic.twitter.com/19UQf2IQzV

— Courtney Griffin (@CourtneyGFox10) September 19, 2015
Because police suspected that Merritt is responsible only for some of the shootings, they said there may be a copycat still at large. After weeks of searching for leads, police increased the reward to $50,000 for any tips leading to an arrest.
Police had a person of interest in the case in custody on an unrelated marijuana charge, but a judge Friday ordered his release.
© Copyright IBTimes 2023. All rights reserved.