Arrival In Los Angeles Provided Chance For Beverley To Bury Beef With Westbrook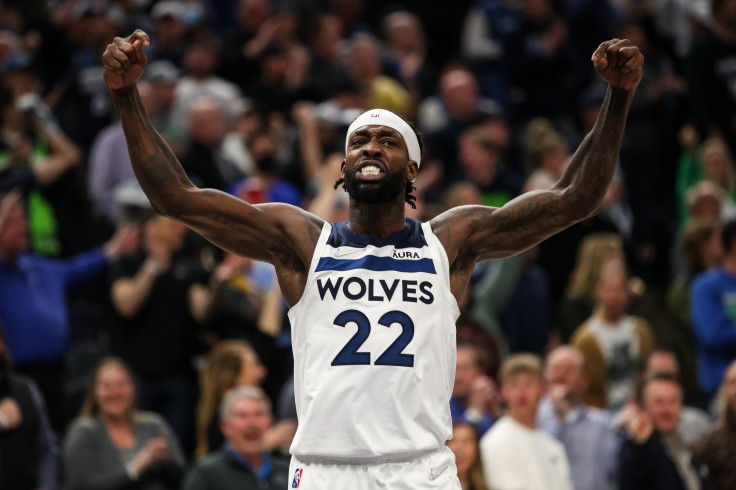 KEY POINTS
Patrick Beverley confirms that his beef with Russell Westbrook is over
Beverley shares one instance that helped to patch things up with Westbrook
Westbrook expresses his excitement to play next season
As the old saying goes, there are no permanent enemies.
It seems that the aforementioned timeless adage holds true even among the biggest personalities on the basketball hard-court as Patrick Beverley chose to finally let bygones be bygones with new teammate Russell Westbrook.
This was personally confirmed by the latest recruit of the Los Angeles Lakers when he talked to several members of the press during the team's media day on Monday, September 26.
Beverley went on to reveal that Westbrook has been his "best friend" since swapping the Utah Jazz uniform for Hollywood's signature "Purple and Gold" this past August.
"If I had to pick a best friend out of the team, and you usually have those, it would be him," Beverley told reporters as quoted by AP. "Obviously, you guys think that we have the worst relationship in the world, and at times on the court, just like in a profession, I know a lot of you guys don't like each other, either. You guys aren't the best co-workers, so it's that same vibe."
"But when you get two people who love winning, two alpha males, and you put them together it usually works. I'm super excited to see how it goes."
The 34-year-old native of Chicago, Illinois recalled an informal-but-integral interaction between him and Westbrook a few years ago that served as a jump-off point for both men to mend fences.
"I've never told anyone this story. This is when Russ was playing for the Houston Rockets. What I and Russ have, like... I'm at every chapel and he's at every chapel. So like, the feud starts there, but I'm trying to get right with Jesus at the same time. So we play Houston and he comes to me during the game like, 'yeah man I got your sister courtside seats,'" Beverley shared via Bleacher Report.
"But I'm in so much game mode that the only thing I'm hearing is 'my sister' so I'm turning around like 'what the f**k is going on?' The play calms down, I'm at the free-throw line. I absorb what he says. I look at my sister, she's on the floor and he gave her seats," he continued.
"He doesn't know me from a can of paint. This is a story he hasn't told, I haven't told. And the next day I go to him during the game and I say 'that's real as f**k. That's real that you did that.' From that point on, if I was to name a best friend so far that I've been on the same floor with, it's him."
Beverley and Westbrook had an adversarial past as the two had been about as cold to one another as possible after the former made a questionable play that injured the latter for the remainder of the 2013 NBA Playoffs.
The unfortunate incident ignited the tension between them for years, but the heated feud apparently came to a screeching halt when the Jazz sent Beverley to the Lakers in exchange for Stanley Johnson and Talen Horton-Tucker.
Loyal Lakers fans were initially concerned about the idea of Westbrook sharing the same locker room with Beverley.
Westbrook took the initiative to break the ice when Beverley was officially introduced as the newest member of the Lakers roster last September 7.
In a separate media scrum on Monday, the 2017 NBA Most Valuable Player bared his thoughts on the upcoming season.
"Man, I think I'm just excited to get on the floor, excited to compete, excited to play. I'm looking forward to just start of the season, whatever unfolds, unfolds. I'm just happy and blessed to be able to go play the game I love again," Westbrook stated.
Seeing Westbrook still in Lakers colors is among the biggest surprises to come out of an eventful NBA offseason, and nobody knows for certain how long it will last given the trade rumors still swirling around him.
Although he has been a subject of numerous trade talks heading into the new season, Westbrook made it clear that his focus is on the task he signed up for since joining the Lakers last year.
"Whether they want me here or not doesn't really matter, honestly," Westbrook stressed. "My job is to be a professional. Show up to work like I've always done thus far. Do my job to the best that I know how to, and that's it. We all have jobs that sometimes people at our jobs don't like us and don't want us there, as you (reporters) could probably attest."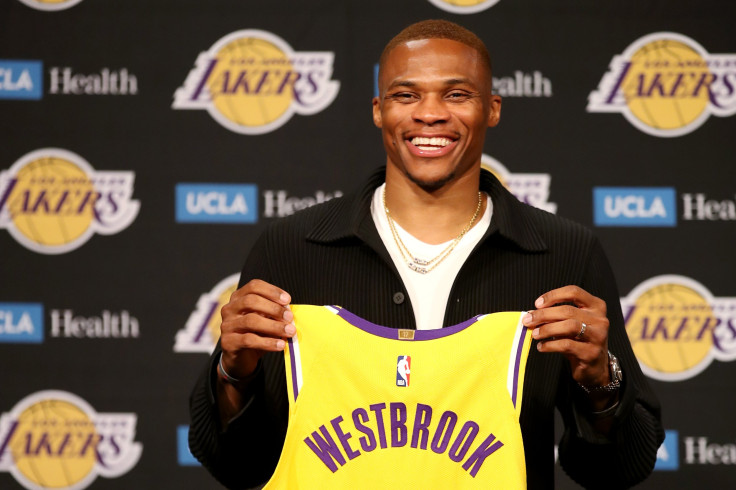 © Copyright IBTimes 2023. All rights reserved.
FOLLOW MORE IBT NEWS ON THE BELOW CHANNELS