Arsenal - Borussia Dortmund: Prediction, Preview, and Probable Lineups [Champions League 2011]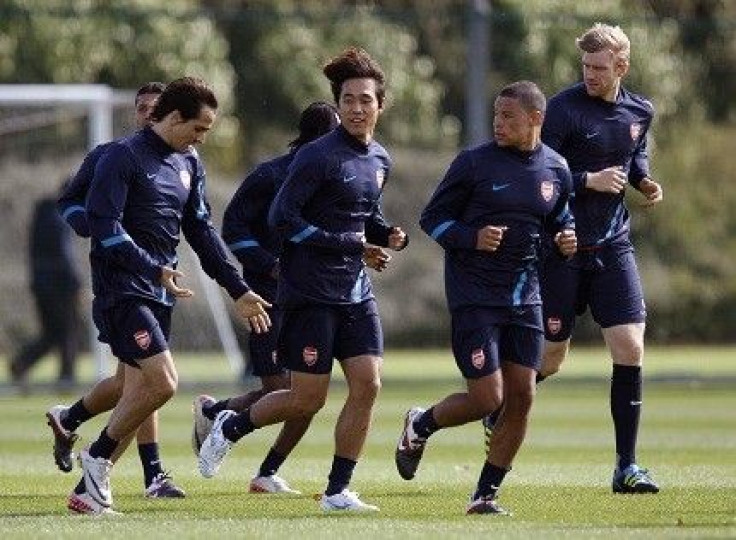 Arsenal have had their struggles in the Premier League, but when the Gunners face Borussia Dortmund at Signal Iduna Park on Tuesday, there will be a different attitude as they head to the pitch, as Arsene Wenger's squad has some swagger going into group play of Champions League 2011.
Arsenal received a much-needed victory over struggling Swansea City over the weekend, and will look to capitalize on the momentum with some rested players, such as Alex Song and Gervinho. There was a time where a 1-0 victory over a bottom-tier Premier League club would be little to brag about, but after the 8-2 thumping Manchester United gave Arsenal recently, any bit of good news is encouraging.
The confidence is back now, said Wenger. [We] had not won yet in the league and that had played a big part in our head. In our job, momentum is vital. We just want to play to win.
The confidence may be back, but so are the injuries. Wenger will be without centre back Thomas Vermaelen and midfielder Aaron Ramsey, not to mention Jack Wilshere, who may not see action until November. It's possible that Wenger will call upon newcomer Yossi Benayoun to fill the midfield void.
Perhaps a more notable absentee will be midfielder Tomas Rosicky, who is out with a knee injury. Rosicky played for Dortmund between 2000 and 2006, before joining Arsenal.
A fully fit side might be necessary to defeat Borussia Dortmund. The Bundesliga club have a talented group of players that include Mario Gotze, who could be the best young midfielder in Europe. Gotze was an Arsenal target this summer, but the asking price for the 19-year-old was reportedly too high for Wenger's liking. Defender Kieran Gibbs will have the difficult task of containing the dynamic star.
Die Borussen also have Mats Hummels, a 22-year-old centre back who is already considered to be among the best defenders in the league. Former American youth defender Neven Subotic will be next to Hummels as the club look to hold off striker Robin van Persie.
Forward Robert Lewandowski will be another player Wenger will need to keep an eye on. Jurgen Klopp's squad will be without forward Lucas Barrios, so Lewandowki should be called up on to carry most of the attacking load with Barrios missing from the lineup.
Borussia Dortmund will be looking to rebound from a 2-1 home loss to Herta Berlin this weekend where they dominated possession and took 14 more shots.
PREDICTION: Van Persie is prepared to shine having only scored a basically meaningless goal against Manchester United in four appearances for Arsenal this season. Gotze should also have a solid game, as he looks to impress a Premier League club that might renew their interest in adding him to their squad in January.
PREDICTED SCORE:
Borussia Dortmund 1, Arsenal 1.
PROJECTED LINEUPS:
Borussia Dortmund
G: Weidenfeller
D: Schmelzer, Hummels, Subotic, Piszczek
M: Gundogan, Bender; Grosskreutz, Kagawa, Gotze
F: Lewandowski
ARSENAL
G: Szczesny
D: Gibbs, Koscienly, Mertesacker, Sanga
M: Song, Arteta, Benayoun
F: Gervinho, van Persie, Walcott
© Copyright IBTimes 2023. All rights reserved.