Arsenal New Kit 2012/13 Launched [PHOTOS & VIDEO]
Robin van Persie has been pictured modeling Arsenal's new home kit for next season, but the thought on most fans' minds will be whether or not the striker will get to wear the new design in competitive action.
The Dutchman's current contract expires at the end of next season, and all discussions on the signing of a new deal have been postponed until the conclusion of the current campaign. Arsenal are eager to avoid a repeat of the events of last summer where the club reluctantly allowed Samir Nasri to leave for Manchester City with a year remaining on his contract.
The new kit itself, which has just been launched by the club, harks back to one of Arsenal's golden eras. While keeping to the traditional red and white colors, the new shirts feature a blue hoop detail on the sleeves.
The design pays tribute to legendary Arsenal boss Herbert Chapman. Manager between 1925 and 1934, where he led the club to three league titles and a FA Cup, Chapman first added the blue hoops to the players' socks to help make them more visible to team mates.
Winger Theo Walcott has said he is looking forward to running out at the Emirates in the new uniform for the start of the 2012/13 campaign.
The players always get excited about trying on kits for the first time, and this one doesn't disappoint, he said, according to the official Arsenal website. Arsenal is a club with an incredible history and to see this recognized in such a classy and modern kit is brilliant.
Given the French influence at the club since Arsene Wenger took the reins, it may not go unnoticed that the design bears a resemblance to the French flag.
.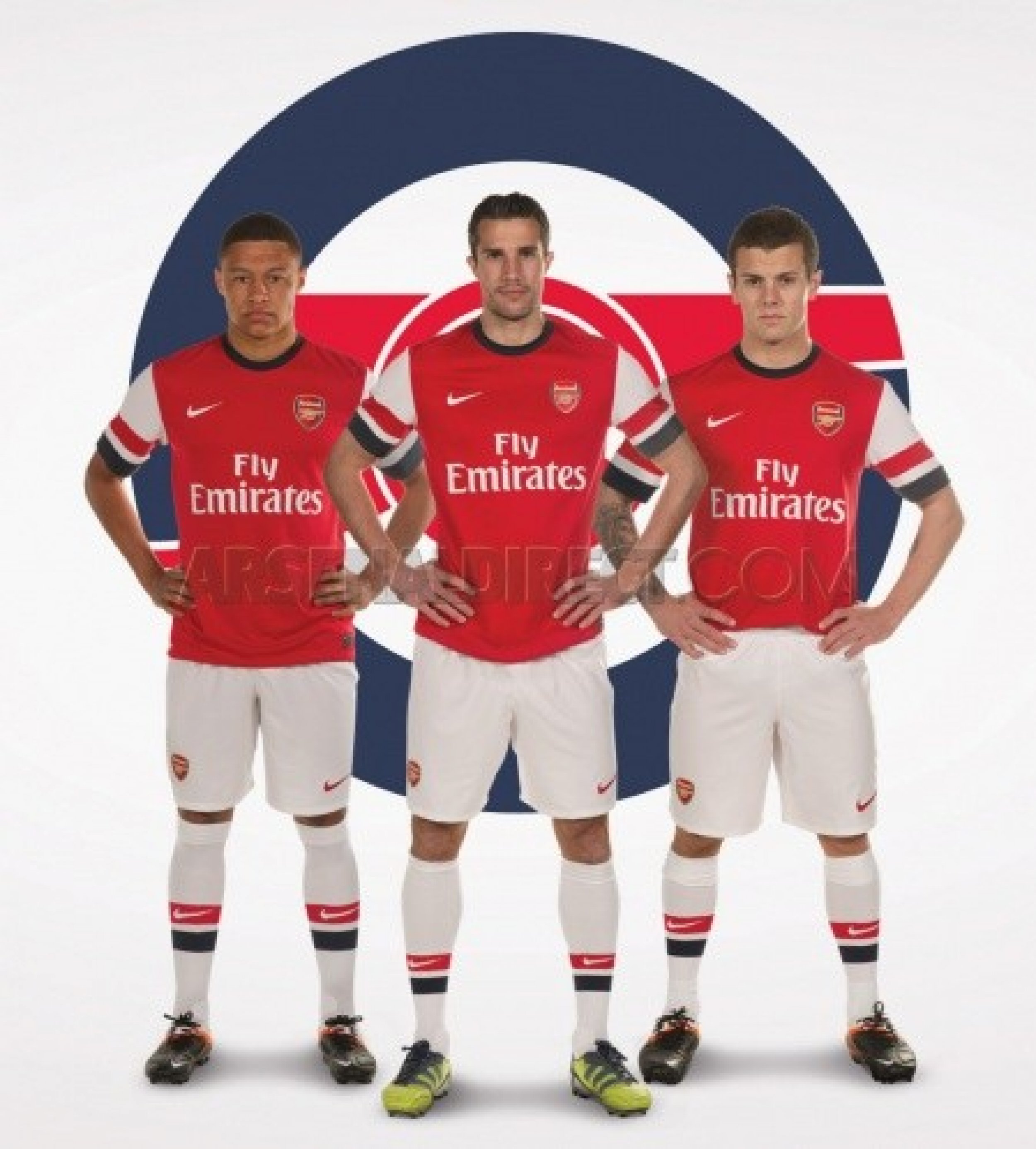 © Copyright IBTimes 2023. All rights reserved.