Arsenal News: Arteta Wants Guendouzi, Ozil To Follow Xhaka Turnaround
KEY POINTS
Mikel Arteta wants Matteo Guendouzi and Mesut Ozil to follow the lead of Granit Xhaka
Guendouzi and Ozil have been given chances to prove they belong at Emirates Stadium
Guendouzi continues to defy Arteta, while Ozil has been mum on aligning with the Spanish coach
Matteo Guendouzi and Mesut Ozil have not seen action as of late, leading to speculations that the two players could be moving out soon. But as far as Mikel Arteta is concerned, there is still time for them to show that they belong at Emirates Stadium. If both players want to stay with the Gunners, they have been advised to follow the lead of Granit Xhaka.
The 27-year-old player lost the captaincy when he went at it with fans during a draw with Crystal Palace in October. The club was still under the watch of Unai Emery at the time, and the Swiss' relationship with fans had become mixed. But all that changed when Arteta came on board.
From a controversial player, the Swiss became a vital cog for Arsenal. Now, the Spanish coach hopes Guendouzi and Ozil can use Xhaka's transformation as a guide for them to show that they deserve to stay at Emirates Stadium.
"The challenge with Granit was to convince him that there was still a place for him here, that I had big belief in him and that things can turn around pretty quickly in this industry," Arteta said in a report from Reuters.
Guendouzi continues to train by himself and has reportedly refused to accept Arteta's challenge. The temperamental 21-year-old drew the ire of the Spanish coach when he went at it with Neal Maupay of Brighton.
But rather than change his ways, it appears the French player prefers to move out and has, in fact, informed Arsenal management about his planned move after this season.
On the other end, Ozil's future has also been left hanging. He is reportedly being kept out due to a mysterious back injury. However, the 31-year-old player showed on Twitter that he was ready to play, further sparking belief that there is a rift between him and Arteta.
Ozil is earning roughly $420,000 a week, a reason why most feel he would best be utilized by Arteta. But there appears to be something more brewing from within, with speculations that he will be exiting Emirates Stadium as well.
Former Arsenal player Martin Keown feels that Ozil lacks the effort to align with the hard work of the club's young talent. If the German prefers to ignore the calls of Arteta, it is likely that his days in a Gunners uniform are also numbered.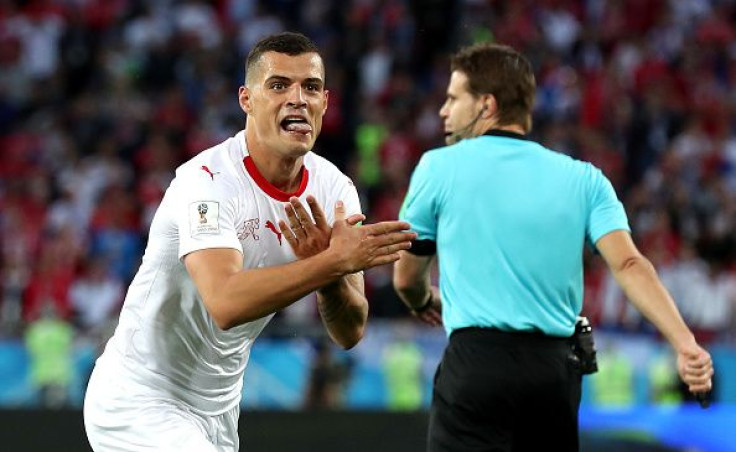 © Copyright IBTimes 2023. All rights reserved.