Arsenal Rumors: Brazilian Future Remains Hanging Despite Stellar Performance
KEY POINTS
David Luiz played a vital role in Arsenal's last three games
Mikel Arteta hails Luiz for his work ethic
Luiz's contract won't be discussed until the end of the current season
David Luiz has been struggling for Arsenal although it appears the Brazilian is getting his act together.
The 33-year-old was recently feted when he was named man of the match for the Gunners when they forced Manchester United to a draw on Sunday.
The current season has not been too kind for the Brazilian. Injuries have made life difficult for the midfielder who remains endeared to Arsenal fans.
However, the last three weeks have seen him play better. He has played well alongside Rob Holding and both have been a big reason behind Arsenal's three clean sheets, Goal reported.
No less than head coach Mikel Arteta knows why Luiz has finally picked up the pieces and played well for the Gunners. He bats that a big reason for this is that the Brazilian continues to work hard and train through adversity to get better.
"This season has been really tough in the beginning because he's been through some injuries but he's kept at it, he understood his role, he knows his role in the team, he's one of our leaders and he's so willing to keep improving," Arteta said.
Arteta further added that Luiz knows that there is still room for improvement despite where he is right now.
The Gunners manager admits that this work ethic is what sets him apart despite no clarity on what the future holds.
"He showed his character first of all with the decision he made to join the club when he was with a club where he was winning trophies and he was still comfortable and under contract," Arteta explained.
But the reality of it all is that Luiz's contract is only good until this season with Arsenal. Beyond that, there is no telling if the Brazilian will remain at the Emirates Stadium.
For now, Arteta stressed that both sides have agreed to deal with the matter after this season.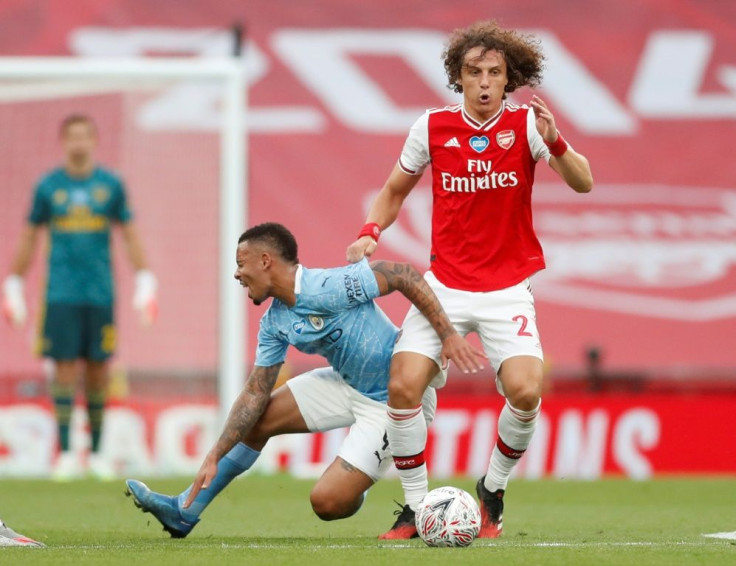 "I talk to him all the time about this kind of thing so we're in a good position," the Gunners coach stated. "What I want is for him to keep performing like this to the end of the season."
This seems like a plausible move although it raises questions on whether Luiz will still be around by the end of the season.
He is one of the well-loved and popular members on the Arsenal side. The chances of him staying may be looking good, but other clubs could try to swoop in if the Gunners are not careful.
© Copyright IBTimes 2023. All rights reserved.