Arsenal Rumors: Mustafi Focused On Recalling Old Form, Shuns Contract Talks
KEY POINTS
Shkodran Mustafi is working to regain his peak form
Mustafi shoots down new contract talks
Mustafi prefers to stay with Arsenal FC
Shkodran Mustafi of Arsenal FC is trying to whip himself back into shape with his current deal expiring at the end of the season.
Rather than worry about it, the German center-back has placed more emphasis on recovering from his hamstring injury above anything else.
Mustafi had his first taste of action when the Gunners faced Leicester last Sunday. He was fielded in to spell David Luiz in the second half.
Now back in Arsenal's rotation, pundits are trying to figure out what the future holds for the German player. He will be out of contract this summer although there are reports that a new deal is already on the table.
But as far as Mustafi is concerned, no talks have been made. For now, he is just happy that he is back on the field.
"Well, at the moment, I was just happy to come back from injury. It was three long months--I was happy just to come back and be able to play again," Mustafi said in a report by PA Media: Sport via Yahoo. "We haven't been talking about anything so there isn't anything I can tell you guys."
Mustafi has had a rocky ride with the Gunners since joining in 2016. However, he drew praise from Mikel Arteta for his attitude, clearly showing that the center-back is aligned with the plans for Arsenal via Arsenal.com.
"Mustafi's attitude, the way he is training, attention levels, the questions he is asking, and how much he wants to help everybody has been really good since I joined," Arteta said.
Though he denies any contract is close to getting sealed, Mustafi admits he prefers to stay with the Gunners.
Though he has been slowed down by injuries and forced into the sidelines, Mustafi hopes that he can provide a needed push to the Gunners' cause this season.
"It is a huge club, that's why for me if I could stay at Arsenal, of course, it would mean a lot to me," Mustafi said. "At the end of the day, it was important for me in the last three months to come back after the injury and to be ready to play and to help my team."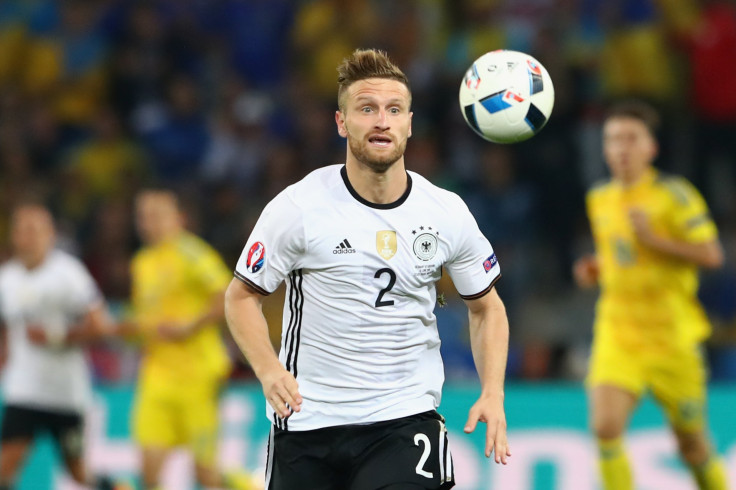 © Copyright IBTimes 2023. All rights reserved.