ARSENAL TRANSFER NEWS: Gervinho, Hazard, or Oxlade-Chamberlain?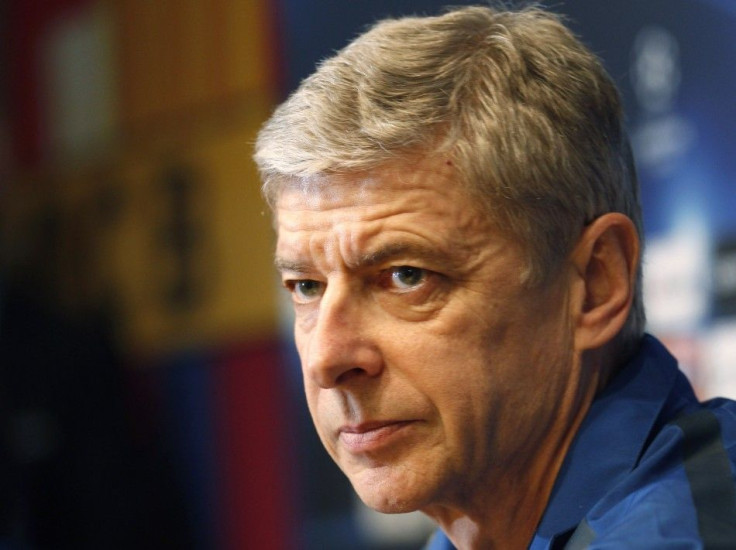 After a season that fell far short of expectations, Arsenal continue to test the transfer markets while midfield stars Cesc Fabregas and Samir Nasri remain questionable to make the roster for next season.
Former Gunner Ray Parlour didn't seem to spark any controversy when he recently stated that losing both Fabregas and Nasri would be a disaster, as it appears to be consensus knowledge that the Arsenal midfield would be in disarray with their departures.
The Fabregas and Nasri talk offer an unnecessary distraction for Arsene Wenger, who has two important additions he'd like to make this summer: a central midfielder and a striker.
Arsenal could also use a left back, as Gael Clichy's status is somewhat uncertain, and an upgrade at goalkeeper might also be necessary to make a serious run at the EPL title.
So far, Arsenal have yet to make a major signing to bolster the attack, which is probably the most important need of all. Shakhtar Donetsk reportedly rejected a $35 million offer for Brazilian winger Willian, and reports of Barcelona's David Villa joining Arsenal seem very far-fetched.
Sources report that Wenger has inquired about Lille duo Gervinho and Eden Hazard. But these talks have been going on for several weeks, and other clubs have shown interest, as well.
The Daily Mirror have stated that Gervinho could be signed as early as this week. Talks involving Hazard, however, seem to have cooled in the last 10 days.
Another name continuing to be called out is 17-year-old winger Alex Oxlade-Chamberlain. The Daily Mirror have made the possible acquisition sound like a done deal, and Oxlade-Chamberlain's father is lobbying for Arsenal to make the deal.
Though the Southampton phenom is considered amongst the most promising young attackers in the world, such an acquisition would not make an immediate impact on the team.
Arsenal needs to bounce back from this painful season, and should not be overly concernced with the squad two or three years from now.
Whichever forward Arsenal lands, that player will need to be able to coexist well with Robin van Persie, a striker that seems firmly entrenched at Emirates.
David Dein's name will no doubt be called out should Arsenal not acquire the right pieces to be a major favorite to win the Premier League title next season. The former vice-chairman of Arsenal was a major architect for convincing some of the world's most talented players to join the club.
Arsenal chief executive Ivan Gazidis promised a busy summer in the transfer market.
Gazidis also needs to promise to Arsenal faithful that he can live up to expectations set forth by Dein.
This club doesn't need words like disaster floating around.
© Copyright IBTimes 2023. All rights reserved.