ARSENAL TRANSFER NEWS: Robben, Giroud, Hoillet, and Tello Linked to the Gunners?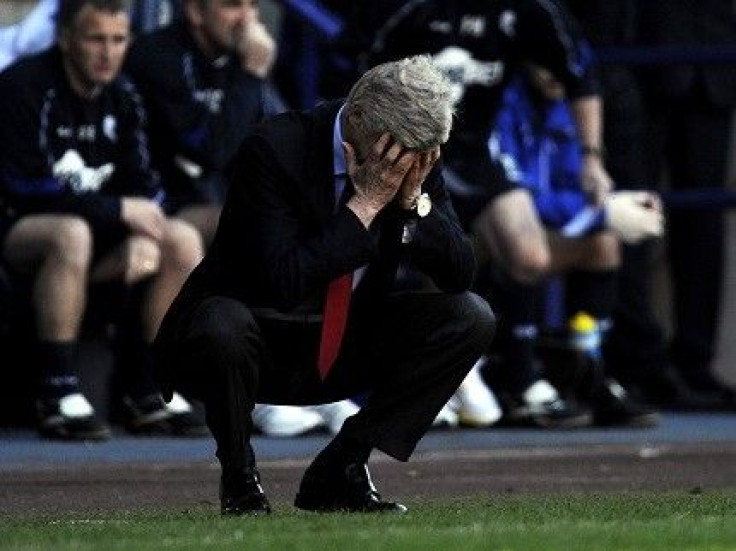 Arsenal may be on the cusp of multiple changes to their roster heading into next season, and there already has been plenty of speculation as to the players that could arrive at Emirates Stadium in the summer.
Arsene Wenger is likely to be in the market for a reserve forward, a reserve defensive midfielder, a winger, and a defender before the start of the 2012-2013 season. With Arsenal's poor luck with injuries, the club may also need an additional midfielder.
Daily Mirror dropped a major name when it reported that Arjen Robben was considering leaving Bayern Munich for either Arsenal, Chelsea, or Tottenham for a fee of just £10 million.
I don't have an ideal situation in Germany, said Robben, according to Daily Mirror. I am now considering the options I have and I will get.''
Robben only has 15 months left on his contract, and he would probably be an ideal fit to play with Robin van Persie. However, it seems rather implausible that Bayern Munich would let Robben leave for a discounted fee of £10 million.
The Dutch forward left Real Madrid In Aug. 2009 for Bayern Munich for a €25 million fee.
The Gunners continue to be linked to French international striker Olivier Giroud. The 25-year-old is now also on Tottenham and Liverpool's radar, according to The People. Both The Sun and Metro have reported Arsenal's interest in Giroud in February.
Giroud, who has scored 16 goals in 23 games for Montpellier, is expected to command a bid of at least £13 million.
Metro recently reported Arsenal that are interested in Canadian winger Junior Hoilett. Daily Mail claim that the Gunners not only want Hoilett, but his Blackburn teammate Steven Nzonzi, as well. Tottenham and Bayern Munich are also keen on Hoilett, who at age 21 and out of a contract this summer, is valued at about £7 million.
Nzonzi, a solid defensive midfielder from the suburbs of Paris, is also rated at roughly £7 million. The Gunners may shop for a reserve defensive midfielder as Emmanuel Frimpong, 20, is still rather inexperienced and has been used sparingly in loan at Wolverhampton.
Caughtoffside.com reported that Arsenal are showing interest in Barcelona winger Cristian Tello of Spain. In October, Metro reported that Barcelona was pursuing Theo Walcott, so perhaps the two clubs might consider a Tello-for-Walcott swap. Tello is only 20, and Arsenal have a burgeoning winger in Alex Oxlade-Chamberlain.
It seems unclear why Arsenal would want to part ways with Walcott. In recent months, the English star was linked to Chelsea, Tottenham, and Juventus.
© Copyright IBTimes 2023. All rights reserved.