Arsenal Transfer Rumours: Hernandez or Llorente to Replace Van Persie? Song to Barcelona Latest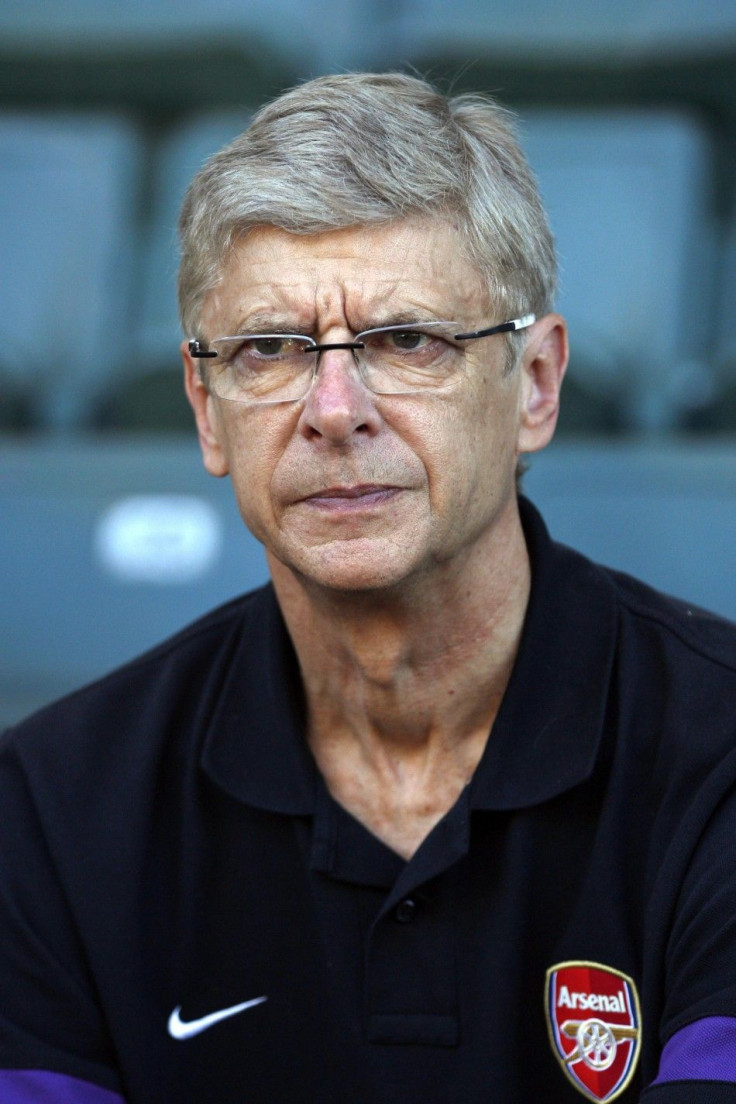 The news that Arsenal fans have been dreading all summer finally arrived on Wednesday with the announcement that a deal had been struck to sell captain Robin van Persie. What came as an even crueler blow for supporters was that Van Persie will be heading to the club that has represented their greatest rivals in the Arsene Wenger era, Manchester United.
After extensive negotiations between representatives of both clubs, a fee was finally agreed, thought to be £23 million, according to the Press Association.
With Van Persie confirming last month that he would not be extending his contract, Wenger claimed that the club was left with no choice but to sanction the sale of last season's top scorer in the Premier League, for risk of losing him for nothing next summer.
"He is at Manchester United, unfortunately for us. The transfer was finalized in the afternoon," Wenger told French TV Station TF1.
"It's never great to lose players of that quality but he only had a year contract so we do not have a choice.
"We have already recruited since we bought [Olivier] Giroud and [Lukas] Podolski who originally were intended to offset the departure of van Persie."
Arsenal fans may be concerned at Wenger's intimations that the forward department will not be strengthened in the wake of Van Persie's departure.
While Podolski and Giroud have been brought in, it could be argued that they were needed even if Van Persie stayed, given the lack of strength in depth up front last season. Though Podolski operated primarily as a striker for Cologne, he has been used on the left throughout his career with Germany and may well be needed in that position by the Gunners. Coupled with the fact that Giroud could take some time to adjust to the Premier League, then an established striker would be a big boost to the Arsenal squad.
To that end, Spanish publication Marca claims that Arsenal intend to use the proceeds from the sale of Van Persie in order to launch a bid for Athletic Bilbao front man Fernando Llorente. The Spain international has made it clear to his club that he wants to leave this summer. Despite having just a year remaining on his contract, though, the Basque outfit seem intent on not releasing the 27-year-old unless his release clause of €36 million (£28m) is met.
While Llorente is an undeniably excellent striker, Arsenal's interest is likely to be tempered by the fact that he would offer similar attributes to those intended to be provided by Giroud.
Arsenal have also been linked with a very different type of striker in Javier Hernandez. The Mexico international could well find games hard to come by at Manchester United following Van Persie's arrival and the Daily Mirror claim he could be a target for the Gunners.
According to the story, there are reports that the 24-year-old has told Sir Alex Ferguson that he wishes to leave. At this stage there appears no substance to the speculation, though, and it would be a major surprise should Hernandez move to the Emirates.
One move that appears increasingly likely is the departure of Arsenal midfielder Alex Song to Barcelona. The London Evening Standard claimed on Wednesday that Arsenal are prepared to sell the Cameroon international, although a fee has yet to be agreed.
Song has just two years remaining on his contract and Arsenal are understandably keen to avoid a repeat of the last two summers where they have been forced into a corner with Samir Nasri and Van Persie entering the final year of their deals.
The Evening Standard also claims that there has been a diminishing of the relationship between Song and Wenger in recent times. According to the report, Arsenal want £18 million for the 24-year-old.
Goal.com have reported on Thursday, however, that the two clubs are on the verge of concluding a £15 million deal.
© Copyright IBTimes 2023. All rights reserved.