Arsenal Transfer Rumours: Van Persie, Sahin, Mirallas and Van der Wiel Involved in Latest Speculation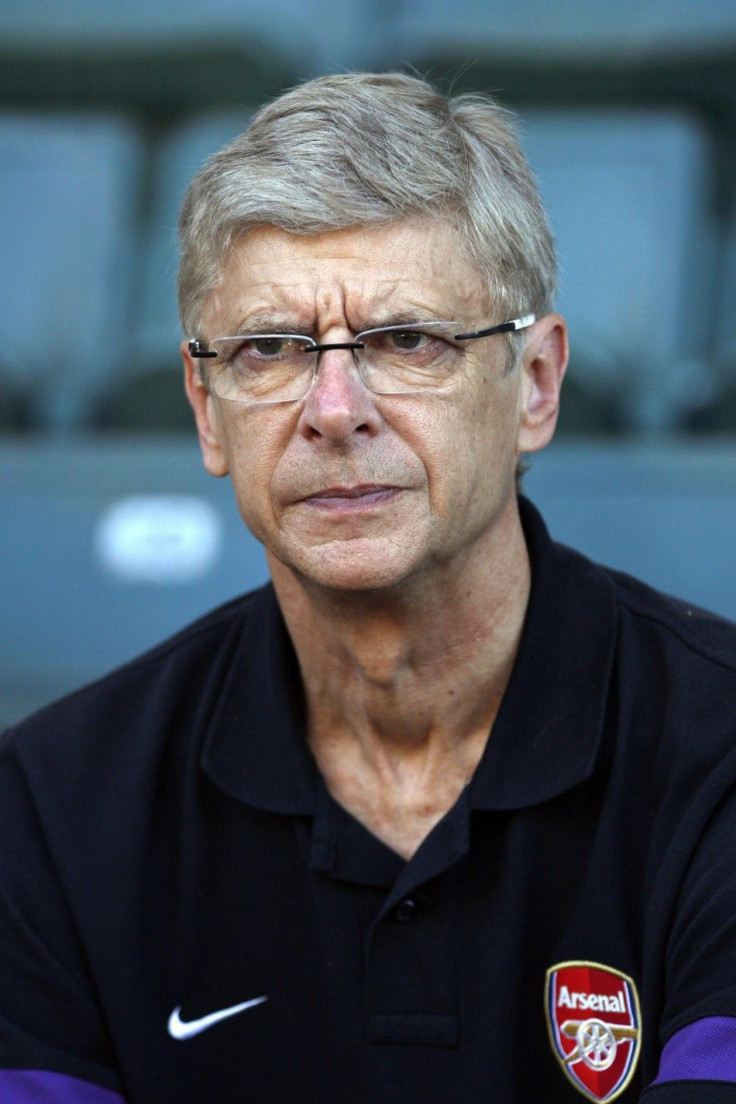 As Arsenal look to complete their latest and arguably most impressive signing of the summer, for Santi Cazorla, speculation has been mounting over the future of Robin van Persie. It is widely considered that the Dutchman's main reason for not wanting to sign a new contract was what he perceived as a lack of ambition and investment in the Arsenal squad. With manager Arsene Wenger set to break the club's transfer record in a move for the Spanish international, could Van Perise's eagerness to depart be relenting?
The Daily Mail certainly thinks so. The tabloid reports that last season's Premier League top scorer now wants to remain at the Emirates. According to the report, Van Persie's desire to stay could be further increased with Arsenal thought to be considering a move for Netherlands right-back Gregory van der Wiel.
The 24-year-old is thought to be available for £7 million and is also attracting the interest of Newcastle, while Chelsea have been long-term admirers.
The chances of Van Persie remaining a Gunner look to be increasing too, with his potential destinations apparently diminishing. Manchester City, Juventus and Manchester United have all lodged bids with Arsenal, all of which fell considerably short of the club's reported £25 million asking price. Juventus have already intimated that the potential finances involved may mean that they do not pursue their interest.
According to Manchester City boss Roberto Mancini, Van Persie is also unlikely to be moving to the Premier League champions.
"Van Persie? No, I don't think he will come here," he said, according to ESPN.
Manchester United could still be in the running, however. Indeed, the Daily Mail has reported that United manager Sir Alex Ferguson missed his side's friendly with Valarenga on Sunday in order to try and finalize a move for Van Persie.
If the Arsenal captain does depart this summer then Wenger could replace him with Belgium forward Kevin Mirallas. The Daily Mail reports that the Olympiakos star would be available for £6.4 million, with Arsenal weighing up making an offer.
The 24-year-old is capable of playing as an inside forward on either side, but has flourished in a central striking role for the Greek champions. Liverpool and CSKA Moscow are also said to be interested.
With Cazorla's signing considered imminent, Arsenal could also soon further boost their midfield with a loan move for Real Madrid's Nuri Sahin. The Turkish 23-year-old rarely featured for Real last summer following his move from Borussia Dortmund.
Real manager Jose Mourinho has said that he would not stand in Sahin's way of a move.
"The point is that he [Sahin] is a young boy, he wants to play every match," Mourinho said, according to the Guardian. "And in Real Madrid with Xabi Alonso, with [Sami] Khedira, with Lassana [Diarra], [Esteban] Granero, [Mesut] Ozil ... the situation is not easy. Real Madrid is very difficult. We have great players and, when you don't start well, it is difficult to do it.
"If he stays, he's not a problem for me, he's one more solution," he added. "We leave [the situation] in his hands. Decide what you want to decide, to be happy. If you decide to leave, we are going to help you to leave. If you decide to stay, we are going to support you and try to succeed this season."
© Copyright IBTimes 2023. All rights reserved.