Arsenal Transfers: Matteo Guendouzi To Join Hertha Berlin On Loan
KEY POINTS
Arsenal's Matteo Guendouzi is set to join Hertha Berlin on a season-long loan
Other clubs that reportedly showed interest in the temperamental French player include Marseille and Paris Saint-Germain
Guendouzi is expected to return to action with something to prove
The long wait of troubled Arsenal FC midfielder Matteo Guendouzi may soon come to an end as the 21-year-old French player is now set to move to Hertha Berlin on a season-long loan deal.
The Guardian's Fabrizio Romano, who has a credible track record for breaking European soccer transfer news, reported that Arsenal has completed a loan deal with Hertha Berlin for Guendouzi.
Goal earlier reported, citing unnamed sources, that the deal will not include an option to turn the loan into a permanent move next summer.
Aside from Hertha Berlin, other clubs that were linked to the French footballer include Marseille and Paris Saint-Germain. Unfortunately, discussions for a possible transfer hardly progressed with the latter two.
The loan deal would be a big sigh of relief for Guendouzi, who saw his relationship with Mikel Arteta turn sour this year. It all started during that match between the Gunners and Brighton back in June.
Guendouzi clashed with Neal Maupay, with the former gloating about their salaries. This drew the ire of Arteta and the French player has not seen action since that game.
Aside from Hertha Berlin, PSG and Marseille, there were also other teams mentioned as possible destinations for the 21-year-old midfielder such as Barcelona and Villareal. Of the two, the latter seemed plausible since it would mean a reunion for Guendouzi and Unai Emery. It can be recalled that it was Emery who took in Guendouzi from Lorient in 2018 and used him extensively. Things changed when Arteta took over.
Despite their differences, Arteta was willing to try and work things out with Guendouzi. He said in an earlier report from Goal that he was ready to start from zero and move forward. Unfortunately, that hardly changed the situation.
Guendouzi has been re-inserted back to training but has not seen action for the Gunners to date. Regardless of the rift between him and Arteta, the Gunners manager said that the 21-year-old player has been training as hard as the others.
"It is a new season and we had some really positive conversations between both parties, now he's back with the group, he is training really well," Arteta said.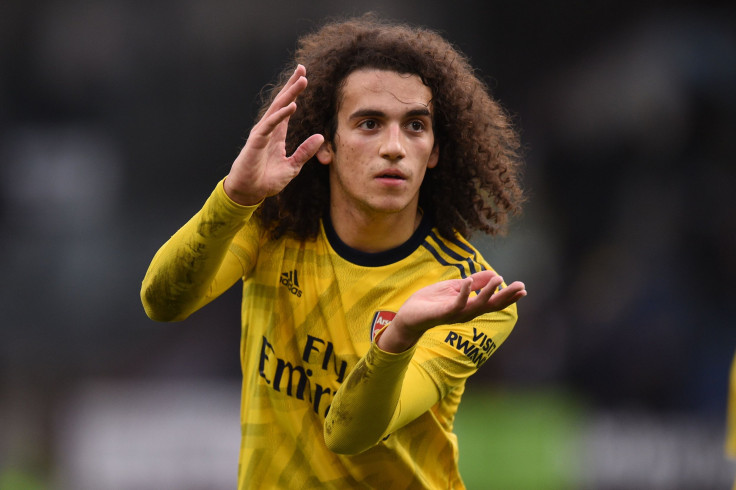 © Copyright IBTimes 2023. All rights reserved.