Asia Stocks Waver As Investors Nervously Await Fed, BOJ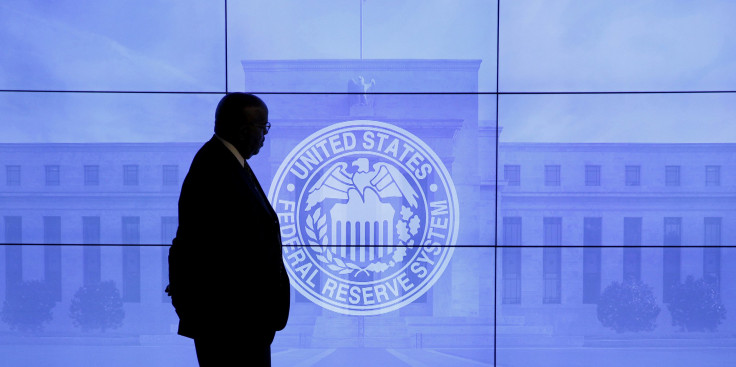 Asian shares edged lower on Tuesday as investors nervously awaited the outcomes of two-day Federal Reserve and Bank of Japan policy meetings.
"The market is more nervous about the BOJ than the Fed as it may give the market a surprise," said Yutaka Miura, a senior technical analyst at Mizuho Securities.
Global markets have been blowing hot and cold in recent weeks over the Fed's intentions, which remain far from clarified after both hawkish and dovish comments from several Fed officials. The consensus is that the Fed will leave interest rates unchanged at the end of its meeting on Wednesday, with investors focusing on the statement as well as Chair Janet Yellen's speech for clues on the timing of the central bank's next interest rate increase.
"It's a lot of uncertainty, leading into the Fed," said Jennifer Vail, head of fixed income research at U.S. Bank Wealth Management in Portland, Oregon.
While Vail, like most strategists and investors, expects the Fed to refrain from taking any new steps, she said its statement could include language that's been missing from its recent assessments, such as whether economic risks were "balanced" or "close to balanced."
MSCI's broadest index of Asia-Pacific shares outside Japan slipped 0.2 percent, after major U.S. indexes ended a choppy session nearly flat. Australian shares were 0.2 percent lower. The Australian Securities Exchange opened without incident on Tuesday after technical faults caused extensive disruptions on Monday.
Japan's Nikkei stock index erased earlier losses and added 0.1 percent, as trading resumed after a public holiday on Monday. Tokyo markets will be closed for another holiday on Thursday, with the highly-anticipated BOJ meeting sandwiched in between the market closures.
The BOJ could make negative interest rates the primary focus of its monetary policy at the conclusion of its meeting on Wednesday, when it conducts what it described as a "comprehensive" assessment of its policies. Sources have said BOJ policymakers may consider deepening negative interest rates to show its determination to maintain an ultra-easy policy bias. It unveiled the controversial policy in late January.
"The resulting strength of the yen since then can't really give them a positive outlook on negative rates," said U.S. Bank Wealth Management's Vail, adding that "the risk is for lack of any action, given the lack of consensus" among BOJ members.
Rising speculation that the BOJ will stop short of the dramatic action needed to weaken its currency helped send the dollar to a six-day low against the yen of 101.56 yen on Monday. The dollar was last steady on the day at 101.90 yen.
Wary of a flattening Japanese government bond (JGB) yield curve, the BOJ also could seek ways to steepen the curve, such as making its bond buying more flexible. Policymakers got a taste last week of how markets might react when investors dumped longer-dated bonds on fears the BOJ would slow its purchasing pace.
"We look for the BOJ to take a more flexible stance on the time horizon for reaching its price stability target and on the pace of its JGB purchases, but expect it to refrain from further easing at this meeting," strategists at Barclays said.
The euro was also steady at $1.1172, remaining well above Monday's nearly two-week low of $1.1149. The dollar index, which tracks the greenback against a basket of six major rivals, was slightly higher at 95.874, though it was shy of Friday's two-week high of 96.108.
U.S. crude oil futures slipped 0.5 percent to $43.07 a barrel, moving further away from overnight highs. Brent edged 0.3 percent lower to $45.82. Oil had rallied on Monday before settling off its highs on skepticism over Venezuela's bid to talk up a potential OPEC output freeze, and on indications U.S. crude stockpiles had risen last week.
Spot gold added 0.2 percent to $1,315.84 an ounce, on expectations that the Fed will stand pat on rates.
© Copyright Thomson Reuters 2023. All rights reserved.