Asian Markets Down Again On China Worries, Europe Follows Suit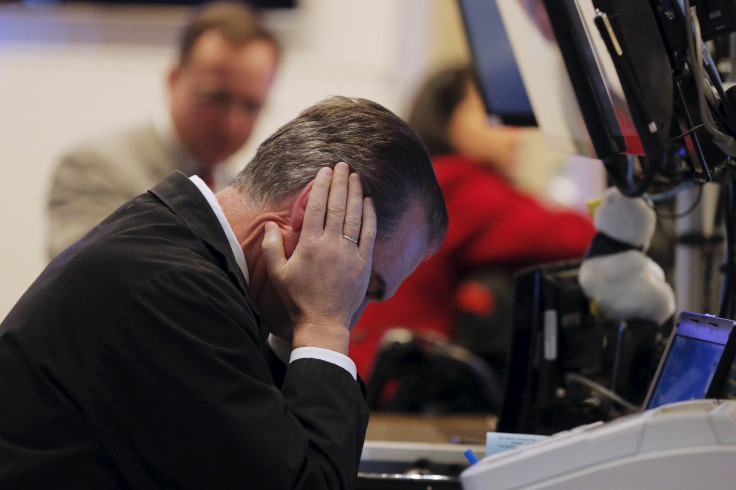 Concerns about the state of China's stock indexes and the country's overall economic health kept global stocks from Asia to Europe subdued Tuesday. World markets also took a beating Monday, the first trading day of the new year.
Taking cues from Asia, as well as disappointing eurozone inflation data, markets in Europe were trading lower. London's FTSE 100 opened on a high before losing its gains to trade down 0.05 percent lower. Germany's DAX and France's CAC 40 were both moving lower since trading began and were trading close to 0.7 percent lower, after being down nearly 1 percent. U.S. stock futures on the Dow Jones, Nasdaq and S&P 500 indexes were down about 0.7 percent, suggesting yet another weak start to local bourses.
Buffeted by the intervention of state-controlled funds that bought shares, China's stock market recovered somewhat from Monday's rout, Bloomberg reported. The Shanghai Composite Index closed only 0.26 percent lower while the CSI 300 Index, which had fallen 7 percent Monday — prompting the suspension of trading with the country's new circuit-breaker — was up by 0.28 percent at the close of trading. The secondary Shenzhen Composite Index, however, closed down by 1.86 percent and the ChiNext Price Index fell by nearly 3 percent.
"China's actions are certainly positive at the margin ... but overall the risk is that it is interpreted as a signal of weakness that these ongoing struggles to stabilize the market by the authorities aren't really bearing fruit," Michael Leister, a strategist at Commerzbank, told Reuters.
The volatility in Chinese markets had a knock-on effect on other regional markets. Shares in Japan extended their negative start to the year, with the Nikkei 225 index losing 0.42 percent and the Topix Index falling by 0.33 percent. At 18,374, Nikkei closed at its lowest level since Oct. 20.
The S&P/ASX 200 Index in Australia lost 1.63 percent, Hong Kong's Hang Seng Index closed lower by 0.65 percent and Singapore's Straits Times Index closed almost flat, losing just 0.06 percent. Likewise, Indian markets closed flat too, with the benchmark S&P BSE Sensex lower by 0.06 percent and the Nifty 50 index down by only 0.01 percent.
A notable exception to the bearish sentiment was South Korea, where the Kospi Index closed higher by 0.61 percent.
Indications of slowing manufacturing in China, coupled with the country's difficulty in controlling the volatility on its bourses, are being blamed for the current downtrend in the stock market. The China Securities Regulatory Commission (CSRC), in a bid to support the market, imposed a six-month ban on the sale of shares by major stockholders of listed companies in July 2015. As the ban expires on Jan. 8, it has caused uncertainty among retail investors who fear large-scale selling from institutional investors, according to reports.
The country may extend beyond Jan. 8 the sales ban it had imposed, which affects those who hold more than 5 percent of stock in a company. CSRC announced it was planning new rules to further restrict share sales by major stakeholders in listed companies, Reuters reported.
"The market has got some help from state funds and that will support shares in the short term," Wang Zheng, Shanghai-based chief investment officer at Jingxi Investment Management Co., told Bloomberg. "However, in the long run, the market will need its own strength to hold up. It can't always rely on the national team."
© Copyright IBTimes 2023. All rights reserved.