Asian Markets Gain As Fed Launches QE3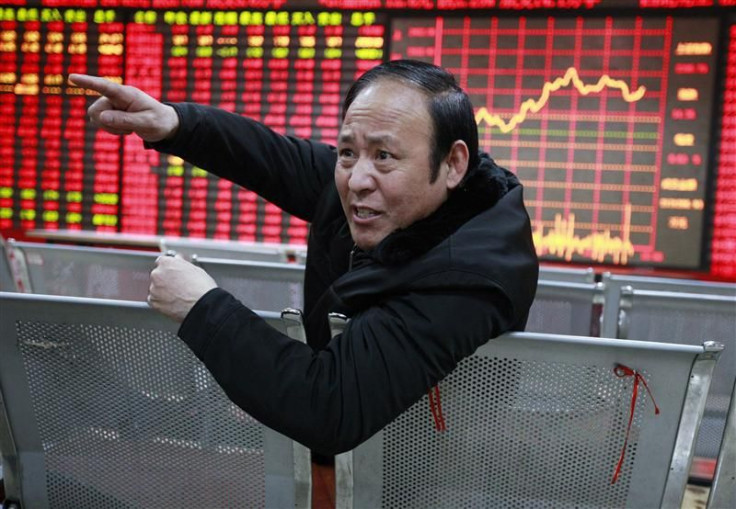 Asian stock markets made gains Friday as investor confidence was lifted following the announcement of another round of quantitative easing by the U.S. Federal Reserve which is expected to rejuvenate the economic growth.
The Chinese Shanghai Composite rose 0.22 percent or 4.59 points to 2114.97. Hong Kong's Hang Seng was up 2.56 percent or 512.93 points to 20560.56. Among the major gainers were Sino Land Co Ltd (4.35 percent) and CNOOC Ltd (3.88 percent).
South Korea's KOSPI Composite Index advanced 2.42 percent or 47.19 points to 1997.88. Shares of Samsung Electronics Co Ltd rose 2.54 percent and those of LG Electronics Inc advanced 2.16 percent.
Japan's Nikkei Stock Average was up 1.49 percent or 134.24 points to 9129.39. Among the major gainers were Kobe Steel Ltd (6.35 percent), JFE Holdings Inc (5.39 percent) and Toyota Motor Corp (0.79 percent).
India's BSE Sensex rose 2.12 percent or 381.17 points to 18402.33. Among the major gainers were Bharat Petroleum (6.87 percent), DLF Ltd (3.62 percent) and ONGC (2.95 percent).
Market confidence was buoyed as the Fed announced Thursday an open-ended QE3 which focuses on the mortgage-backed securities purchases to revive the economy.
The Fed also extended its conditional commitment to leave its policy rate at near-zero until mid-2015. This has given the signal to markets that the Fed doesn't intend to withdraw its accommodative policy stance any time soon.
Investor sentiment turned positives as the Fed confirmed that it would purchase $40 billion in agency mortgage-backed securities per month and no end date or dollar limit was placed on the program. Market participants cheered to note that the indication is that the Fed would keep purchasing the mortgage-backed securities until the labor market outlook improved sufficiently.
The Fed stated that "a highly accommodative stance of monetary policy will remain appropriate for a considerable time after the economy strengthens." However, analysts do have doubts if this move will be sufficient to bolster the economic growth.
"The problem is that we doubt it will be enough to get the economy on the right track. It's only a matter of time before speculation begins as to when the Fed will up its MBS purchases from $40 billion a month and/or add Treasury securities net purchases to the mix," Paul Ashworth, chief U.S. economist at Capital Economics, said.
© Copyright IBTimes 2023. All rights reserved.