Asian Shares Slump Amid Euro Zone Woes; Nikkei Plunges 2.99 pct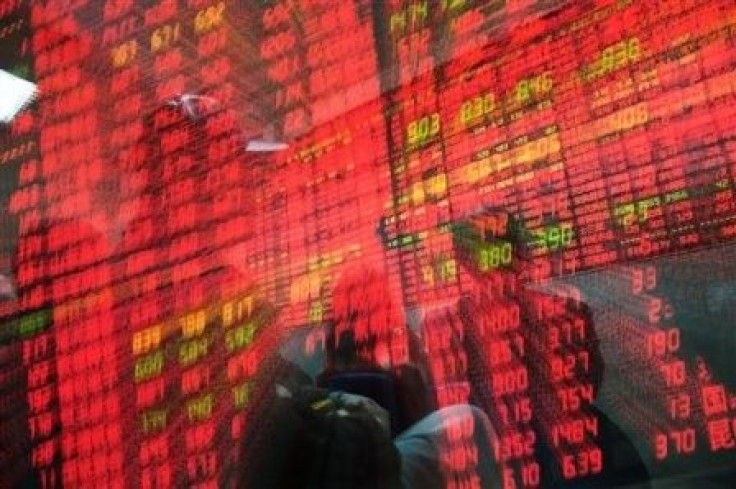 Asian stock markets slumped Friday as renewed concerns over euro zone crisis and lackluster economic data from the US dented investor sentiment.
The Japanese benchmark Nikkei slumped 2.99 percent or 265.28 points to 8,611.31, Hong Kong's Hang Seng declined 1.30 percent or 249.08 points to 18,951.85 and Chinese Shanghai Composite slipped 1.44 percent or 34.37 points to touch 2,344.529 while Indian benchmark BSE Sensex pared earlier losses and gained 0.23 percent.
Concerns over euro zone crisis intensified after rating agency Moody's downgraded the debt ratings of 16 Spanish banks overnight, including Europe's biggest bank Santander, citing the effects of the renewed recession and the government's mounting budget strain.
The action hit the nation's two largest banks Banco Santander and BBVA. Both were hit by three notch downgrades to A3 while Fitch downgraded Greece's rating by one notch from B- to CCC, citing the heightened risk that the debt ridden nation may not leave the euro zone.
We don't know what will happen with Greece, and when something does happen, we don't know what impact that will have. We don't even know what the worst-case scenario is. All people can do is escape from risks, a so-called panic, Masaru Hamasaki, chief strategist at Toyota Asset Management Co., told Bloomberg.
Meanwhile, the US stocks plunged to a four-month low Thursday with S&P 500 ended lower for the fifth consecutive day as weaker-than-expected US manufacturing data intensified concerns over the economic recovery in the world's biggest economy.
The Philadelphia Federal Reserve Bank said that factory activity in the Mid-Atlantic region unexpectedly slumped to negative 8.5 in May from 8.5 in April, suggesting regional contraction in manufacturing activity while the Labour Department said numbers of Americans applied for unemployment benefits last week were unchanged.
In Japan, exporter companies' shares slumped on a stronger yen. Toyota Motor Corp. plunged 3.66 percent and Honda Motors slipped 3.61 percent while Sony Corp. slumped 5.25 percent.
Among the financial stocks, Industrial & Commercial Bank of China declined 0.85 percent and HSBC Holdings plunged 3.12 percent in Hong Kong while Nomura Holdings slumped 5.63 percent in Tokyo.
China Resources Land fell 0.62 percent and China Overseas Land & Investment slipped 2.89 percent after official data showed that home prices in China fell for a second month in April from a year earlier.
© Copyright IBTimes 2023. All rights reserved.