Asian Stocks Rise On Japan Stimulus Hopes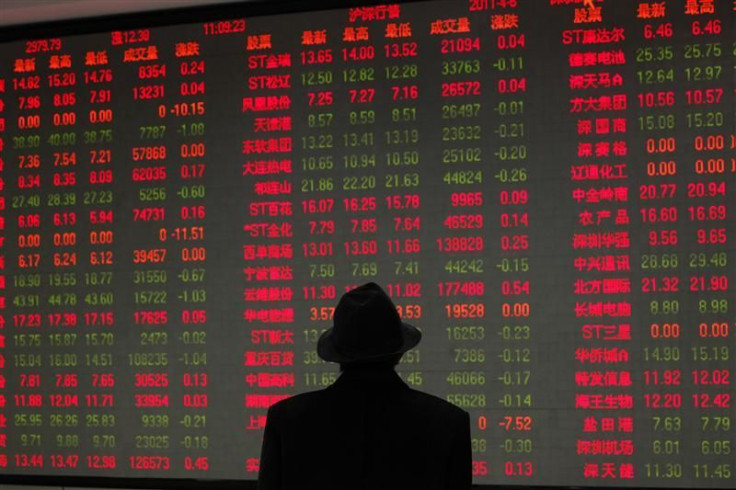 Most of the Asian markets rose Tuesday amid hopes that the Bank of Japan will soon announce stimulus measures to regain the economic growth momentum.
Japan's Nikkei Stock Average was up 0.52 percent or 46.03 points to 8931.18. Among major gainers were Pioneer Corp (3.02 percent), Chiyoda Corp (2.59 percent) and Toyobo Co Ltd (2.22 percent).
South Korea's KOSPI Composite Index rose 0.72 percent or 13.96 points to 1946.40. Shares of Samsung Electronics Co Ltd advanced 0.98 percent and those of Hyundai Motor Co climbed 1.02 percent.
The Chinese Shanghai Composite fell 0.40 percent or 8.46 points to 2127.62. Hong Kong's Hang Seng was up 0.29 percent or 57.93 points to 20139.29. Among major gainers were China Mobile Ltd (1.21 percent) and AIA Group Ltd (0.93 percent).
India's BSE Sensex was marginally down 0.02 percent or 3.82 points to 17629.63. Major losers were Suzlon Energy Ltd (3.95 percent), HDFC Bank (0.38 percent) and Infosys (0.30 percent).
Investor sentiment turned positive as the BoJ's minutes of the July meeting announced Tuesday showed that policy makers were considering monetary measures to be taken to rejuvenate the country's economy.
Last week, the BoJ kept its key policy rate unchanged and refrained from announcing any monetary easing measures, citing that the country's economy is picking up moderately. The central bank kept the policy rate between 0 and 0.1 percent and also left the asset purchase program (APP) at 70 trillion yen ($891 billion).
Investors are expecting that the BoJ would need to expand its APP with Japan's economy having lost its growth momentum faced with deflation and strengthening of the Japanese yen. Market players sense that the central bank will remain alert in order to respond in a coordinated manner with other central banks.
Market participants feel that the BoJ will announce at the right time the monetary easing as advance action may be poorly targeted and ineffective and may need to be repeated. At the same time, investors think the time is approaching fast with the Japanese economy needing the measures urgently to boost its financial condition.
© Copyright IBTimes 2023. All rights reserved.