Assault Weapons Ban: Newtown School Shooting Renews Calls For Gun Control Legislation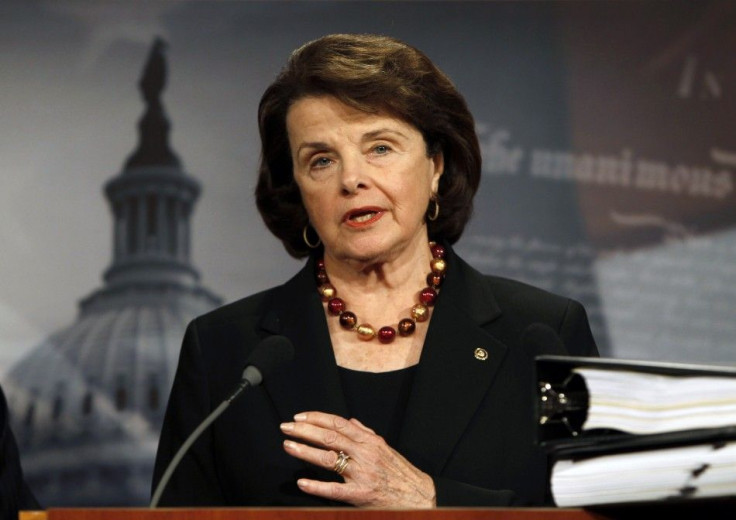 After President Barack Obama promised "meaningful action" on gun control following the Sandy Hook Elementary School shooting in Newtown, Conn., in which 20 children were killed, a California senator said she would introduce a bill to ban assault weapons.
Suspected Connecticut school shooting gunman Adam Lanza, 20, is believed to have used a Bushmaster .223-caliber rifle to shoot and kill the children before murdering his mother in their Newtown home.
Lanza reportedly suffered from Asperger's syndrome or had a personality disorder, and a debate over how to treat and identify people with mental illness and limit their ability to access guns has began in wake of the tragedy.
The mass shooting has sparked calls to address gun control. U.S. Sen. Diane Feinstein (D-Calif.) said she would take a step in that direction by introducing an assault weapons ban bill in Congress.
During an appearance on "Meet the Press" on Sunday, Feinstein described the planned legislation as "a bill to ban assault weapons. It will ban the sale, the transfer, the importation and the possession – not retroactively, but prospectively.
"The purpose of this bill is to get weapons of war off the streets," she added.
Feinstein said that the same bill will be introduced in the House, although it's unclear who the sponsor of the legislation will be.
A group of Democratic senators and independent U.S. Sen. Joe Lieberman of Connecticut said the Newtown school shooting indicated that the country needs to enact an assault weapons ban.
A ban on such weapons in the country was in effect from the early 1990s to 2004, when it expired, the Associated Press reported.
The quiet community of Newtown was rocked by the mass shootings, and the town held a vigil Sunday night to come together and remember the young victims as well as slain teachers and administrators, including Sandy Hook Elementary School Principal Dawn Hochsprung and teacher Victoria Soto.
President Barack Obama spoke at the vigil and vowed to use the power of his office to take measures to prevent mass shootings. During Obama's tenure, the president noted that he has had to speak four times about such tragedies: the Virginia Tech shooting; the Tucson, Ariz., shooting that almost killed former U.S. Rep. Gabrielle Giffords; last July's Aurora, Colo., shooting at "The Dark Knight Rises" premiere; and the Newtown school shooting.
"In the coming weeks I'll use whatever power this office holds to engage my fellow citizens, from law enforcement to mental health professionals to parents and educators in an effort aimed at preventing more tragedies like this," Obama said at the vigil Sunday night. "Are we really prepared to say that we're powerless in the face of such carnage, that the politics are too hard? Are we prepared to say that such violence visited on our children year after year after year is somehow the price of our freedom?"
Among the Democratic senators on board with an assault weapons ban is Joe Manchin of West Virginia. Manchin is a life-long NRA member and told MSNBC that he is a "proud outdoorsman and hunter, but this doesn't make sense."
© Copyright IBTimes 2023. All rights reserved.