Asthma Steroid Treatments In Childhood Make For Slightly Shorter Adults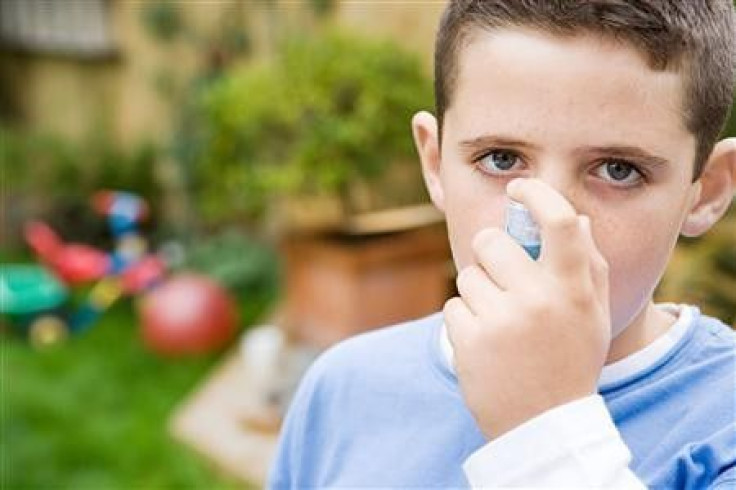 Researchers have known for some time that children taking steroid medications for asthma lag a bit behind their peers in height, but thought that the effect was temporary. But now a new study suggests the difference is permanent.
A team led by Washington University School of Medicine in St. Louis researcher Robert C. Strunk measured the height of 943 adults that took part in an asthma management study as children. In that previous study, the subjects -- then between the ages of 5 and 13 years -- had been randomly assigned to receive a steroid medication called budesonide, a non-steroid medication called nedocromil or a placebo pill for 4 to 6 years.
By around age 25, the individuals who received budesonide as children were a little more than a centimeter (half an inch) shorter, on average, than the adults that had taken placebo in the previous study, Strunk and his team found.
"This was surprising because in previous studies, we found that the slower growth would be temporary, not affecting adult height," Strunk said in a statement Monday. "But none of those studies followed patients from the time they entered the study until they had reached adult height."
The work appeared in the New England Journal of Medicine on Monday, and was presented on the same day at a meeting of the European Respiratory Society in Austria.
According to Strunk, the researchers considered other factors that could have affected the subjects' height, including gender, ethnicity, length and severity of asthma, and any possible allergies.
"We found it made no difference if they were boys or girls or how long they had had asthma, or any other of these factors," Strunk said in a statement. "We also looked at the height of the parents, and that didn't have any impact, either."
While corticosteroids are an extremely effective way to treat asthma, pediatricians may reduce a child's dosage if his or her growth is being severely affected.
"But we think that the half-inch of lowered adult height must be balanced against the well-established benefit of inhaled corticosteroids in controlling persistent asthma," Strunk said. "We will use the lowest effective dose to control symptoms to minimize concerns about effects on adult height."
SOURCE:Kelly et al. "Effect of inhaled corticosteroids in childhood on adult height." New England Journal of Medicine published online 3 Sept 2012.
© Copyright IBTimes 2023. All rights reserved.