Aston Villa Star Hailed As 'Lionel Messi With Right Foot' By Teammate
KEY POINTS
Aston Villa goalkeeper Emiliano Martinez heaped praise on his teammate Jack Grealish
Martinez explained why he thinks Grealish is like Lionel Messi
The Argentine keeper is convinced the Villa captain is the best player he's ever seen
Aston Villa star Jack Grealish may have just received the best compliment of his career.
The Villans have honed an exceptional player with a lot of potential in Grealish. Aside from becoming one of the most decorated attacking midfielders in the English Premier League, the 25-year-old has now earned comparisons with six-time Ballon d'Or winner Lionel Messi.
Speaking highly of his Aston Villa teammate, Emiliano Martinez explained to Talksport why he sees a "Messi with a right foot" in Grealish whenever the latter touches the ball. According to "Emi," the Villa captain resembles not only the playing style of Messi but also the "respect" his fellow Argentine has earned because of his ability to do just about everything on the pitch.
"He is the most talented player I've ever seen," Martinez said of Grealish. "He never gives the ball away. When I see Grealish running, it's always a shot on target or a corner for us. He will drive past two or three players. I just see [Lionel] Messi with a right foot when he has the ball."
"You can't get the ball off [Grealish]," he continued. "He's the most talented English player and I'm surprised he hasn't played more games for England. Messi is Messi, he's the best ever. But in terms of training, when Jack has the ball, people don't want to tackle him, they respect him, he can finish, he can chop, he can do everything."
In 2011, Martinez was called up to play for the Argentina national team as a replacement for Óscar Ustari and became teammates with Messi.
Having witnessed both the Barcelona captain and Grealish during training sessions, Martinez concluded that as early as now, the younger player has already instilled the same commanding presence he saw in the Barcelona captain a decade ago.
"When I train with Messi for the national team, it's the same. Nobody wants to touch him, he chops people, he treats players like cones," the former Arsenal star pointed out. "I see that with Jack here."
Grealish has been playing the best seasons of his career at Aston Villa. Last season, the Birmingham native bagged eight goals in 36 Premier League matches. He is bound to exceed the said tally this season as he now has seven goals and 10 assists in 22 appearances.
Premier League clubs such as Arsenal and Manchester United have been linked to a move for Grealish. However, the midfield star is still tied to Aston Villa until 2025 and the club has not shown interest in offloading its team captain anytime soon.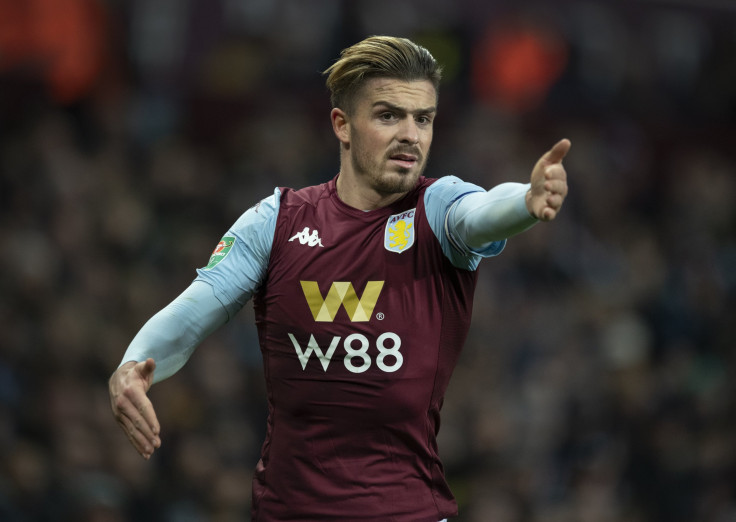 © Copyright IBTimes 2023. All rights reserved.