Astronomers Spot Pair Of Supermassive Black Holes Headed For Collision
Astronomers have detected two supermassive black holes, each more than 800 million times more massive than our sun, that are headed for collision.
As the two black holes get closer to each other, they start sending gravitational waves rippling through space-time.
Astronomers discovered the two black holes with the help of images captured by the Hubble Space Telescope. Supermassive black holes are not directly visible through an optical telescope, but these are surrounded by clumps of bright stars and warm gas.
Andy Goulding, an associate research scholar at Princeton University, said that galaxy SDSS J1010+1413, which harbors the pair, is basically the most luminous in the universe.
"The two cores are spatially coincident with two powerful [O iii]-emitting point sources with quasar-like luminosities (L AGN ~ 5 × 1046 erg s−1), suggesting the presence of a bound SMBH system, each with M BH > 4 × 108 M ⊙," the researchers wrote in their study, which was published in The Astrophysical Journal Letters on July 10.
The researchers said that the two black holes are particularly interesting because they are about 2.5 billion light-years away. This is also the length of time scientists estimate the black hole will start producing powerful gravitational waves.
The duo is already emitting gravitational waves in the present universe but the waves won't reach Earth for billions of years.
The discovery is nonetheless still useful since it can help scientists estimate the number of nearby supermassive black holes emitting gravitational waves that could be detected now.
"This is the first example of a close pair of such massive black holes that we've found, but there may well be additional binary black holes remaining to be discovered," said Michael Strauss, from Princeton University's astrophysical sciences department.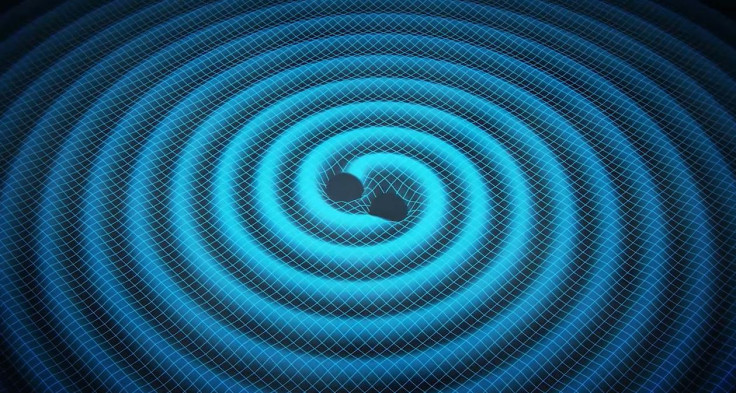 Scientist Chiara Mingarelli, from the Flatiron Institute's Center for Computational Astrophysics in New York City, explained that supermassive black hole pairs generate the loudest gravitational waves in the universe. Gravitational waves from supermassive black hole binaries are up to a million times louder than those previously detected by LIGO.
The gravitational waves the newly-discovered black holes generate prior to colliding with each other already dwarf those previously detected from the collision of small black holes and neutron stars.
© Copyright IBTimes 2023. All rights reserved.