Atletico Madrid 'Fed Up' Of Barcelona's Attitude In Antoine Griezmann Pursuit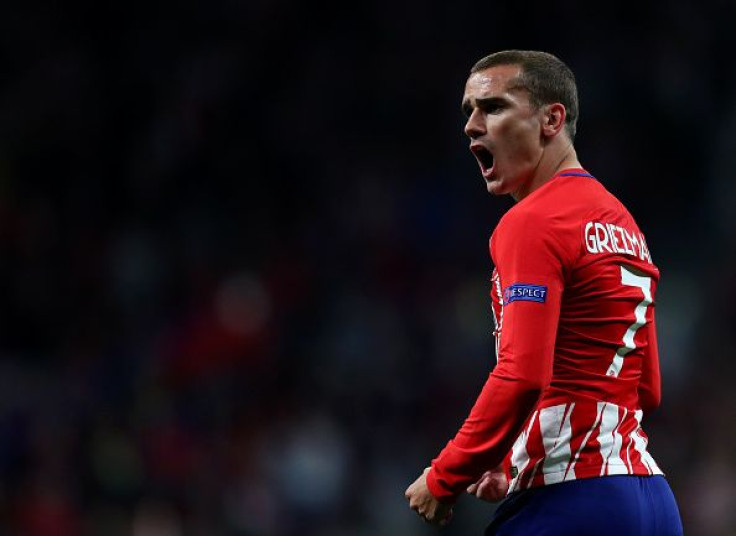 Atletico Madrid have released a statement slamming Barcelona for their public pursuit of Antoine Griezmann.
He is enjoying another stellar season under manager Diego Simeone with 27 goals and 14 assists in 46 games in all competitions, with his most recent goal against Arsenal two weeks ago proving pivotal in Atletico reaching the final of the Europa League.
However, the Frenchman continues to be heavily linked with a move to Barcelona despite the latter being reported to FIFA by Atletico for an alleged illegal approach last December.
Barcelona forward Luis Suarez recently claimed Griezmann arriving at the Nou Camp in the summer was all but a formality.
"It makes the club proud to bring players of this quality like Antoine, like [Ousmane] Dembele and [Philippe] Coutinho came," Suarez told Radio Rincon. "He's a player who brings a huge amount, he has a lot of years playing at the highest level, always fighting."
"He rules up front for Atletico and that is fundamental. ... He is not coming to take the place of anyone, but with the ambition of winning important things. He will be welcomed.
In addition, Barcelona president Josep Maria Bartomeu recently claimed he met with Griezmann's representatives in October while on holiday.
Atletico are not pleased with the recent developments as club chief executive Miguel Angel Gil Marin reiterated that their star player is not for sale.
"We're fed up with Barcelona's attitude," the statement read. "That a president, player and a board member speak the way they've done about the future of a player with an existing contract - and just a few days before contesting a European final - is an absolute lack of respect towards Atletico Madrid and its fans."
"Atletico Madrid's stance is very clear and has been made public on numerous occasions. Not once have we negotiated for Griezmann nor do we have any intention to do so."
Barcelona sealed another La Liga title this season but Atletico were their main competitors for a good portion of the season. Gil Marin believes their pursuit of Griezmann was also an attempt to unsettle the team and ultimately derail their hopes of challenging for the league.
"A few months ago, I personally expressed to Barcelona's president that our player isn't for sale nor are we going to sell him," the statement added. "At the same time, I let him know that his inappropriate conduct was against the integrity of the competition, especially since we've been competing for the league title throughout the season and Barcelona have been continuously pressuring one of the most relevant players from our squad."
"I also told him in that moment, that in the chance the player exercised his right to nullify his contract due to their pressure throughout the season that Atletico Madrid would demand Barcelona compensation for their inappropriate behaviour."
With Atletico now preparing for their Europa League final against Marseille, which takes place May 16 in Lyon, France, Gil Marin is hoping the statement will keep Barcelona at bay for now.
"Enough is enough. I hope this statement serves its purpose and that us Atletico fans can enjoy this moment and prepare ourselves for a final like we should," the statement concluded.
© Copyright IBTimes 2023. All rights reserved.