ATP Rankings: Novak Djokovic Closing In On No. 1 Rafael Nadal, Passing Roger Federer?
Novak Djokovic on Sunday continued his stellar 2018, winning a record fourth Shanghai Masters title in a straight-sets victory over 21-year-old Croatian Borna Coric, 6-3 6-4.
Djokovic, who won Wimbledon and the U.S. Open this year, has dominated in China, owning a 11-0 record in finals played in the country. After his win over the No. 13-seeded Coric, Djokovic joked that perhaps he was "Chinese in the past life."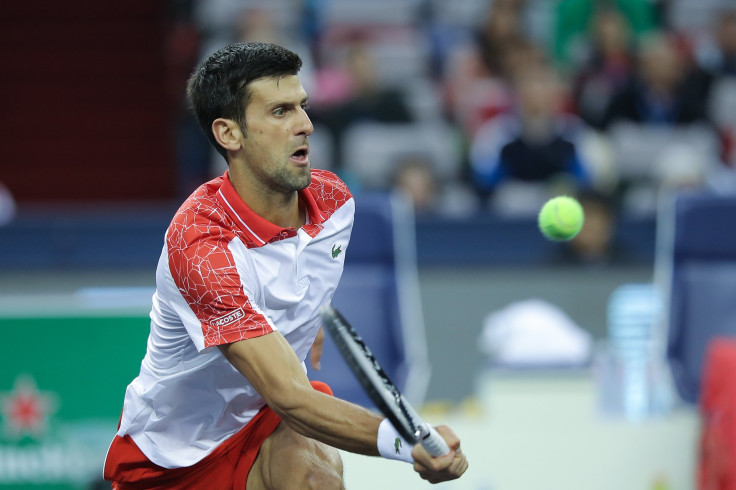 The 31-year-old credited his efficient serve for his success in Shanghai. Djokovic didn't drop a service game the entire tournament.
"Well, to be honest, I'm not sure whether it has happened ever, you know, that I go through a tournament without dropping one service game. I'm sure that it hasn't happened too many times if it did. So this was definitely one of the best service weeks that I had in my career," Djokovic said.
The Serb will leapfrog No. 2 Roger Federer when the ATP rankings are released Monday. As of Sunday, world No. 1 Rafael Nadal has 8,260 points, Federer has 6,900 points, while Djokovic has 6,445.
It has been nearly two years since Djokovic was ranked No. 1.
"I am very close now to Nadal in the rankings and put myself in a good position for the last period of the year," said Djokovic.
The victory over the No. 19 Coric also means Djokovic has surpassed Nadal and Federer for the longest winning streak, 18 matches, in 2018.
© Copyright IBTimes 2023. All rights reserved.