August 2014 New Auto Sales: Chrysler Beats Forecast, Sales Jump 20% On Demand For Jeeps, Ram Pickups, Dodge Journeys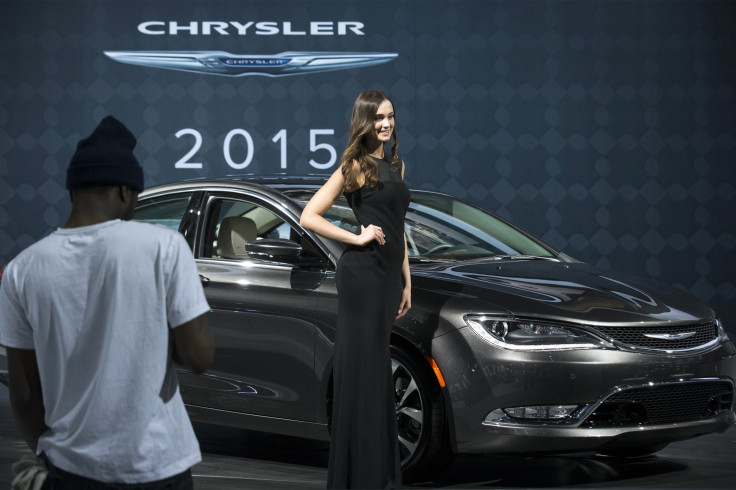 Chrysler Group LLC reported Wednesday it sold 198,379 vehicles in the United States last month, a 20 percent increase from August 2013, shattering forecasts as the company reaps the benefits of U.S. consumer demand for the 2014 Jeep Cherokee, its line of Ram pickups and its Dodge Journey crossover. Analysts polled by Bloomberg had forecast a 12 percent spike in Chrysler Group sales.
The Auburn Hills, Michigan, car company is now in its 53rd consecutive month of sales growth after CEO Sergio Marchionne ordered an overhaul of the company in the wake of its 2009 government-administered bankruptcy that cost taxpayers $1.3 billion.
"Chrysler Group sales soared 20 percent last month, resulting in our strongest August sales in 12 years," Reid Bigland, the company's U.S. sales chief, said in announcing the numbers.
Chrysler's Jeep brand saw its best August on record with a 49 percent spike compared to last year on strong demand for the Jeep Cherokee and Jeep Patriot. Ram pickup sales had their best August since 2003 with a 33 percent increase. The Dodge Journey crossover had its best month ever.
"This is an impressive streak for a company that was all but left for dead five years ago," Jessica Caldwell, senior autos analyst for automotive pricer and industry data provider Edmunds.com, said by email. "Chrysler's been able to keep it going by diving into the subprime market more aggressively than other automakers and by jumping into the leasing game after it barely stepped onto the playing field while it worked its way out of bankruptcy."
Chrysler is returning to the stock exchange on Oct. 13 as it merges with Italian automaker Fiat SpA (BIT:F) to become Netherlands-based Fiat-Chrysler Automobiles, the world's seventh-largest car company.
Automakers will report their August U.S. sales data throughout the day Wednesday. New motor vehicle sales are a key indicator of U.S. consumer confidence. Chrysler is the only automaker expected to report double-digit growth compared to a strong August 2013 selling month. The annualized selling rate is forecast to climb to 16.6 million, according to analysts polled by Bloomberg, up from 16.1 million in the same month last year.
Here's a recent review of the Chrysler 200C from the New York Times, which says the 200 is so much better than its predecessor that it should have a different model name:
© Copyright IBTimes 2022. All rights reserved.
FOLLOW MORE IBT NEWS ON THE BELOW CHANNELS