Australia Bans Travel To Mosul Ahead Of Planned Offensive To Retake ISIS-Stronghold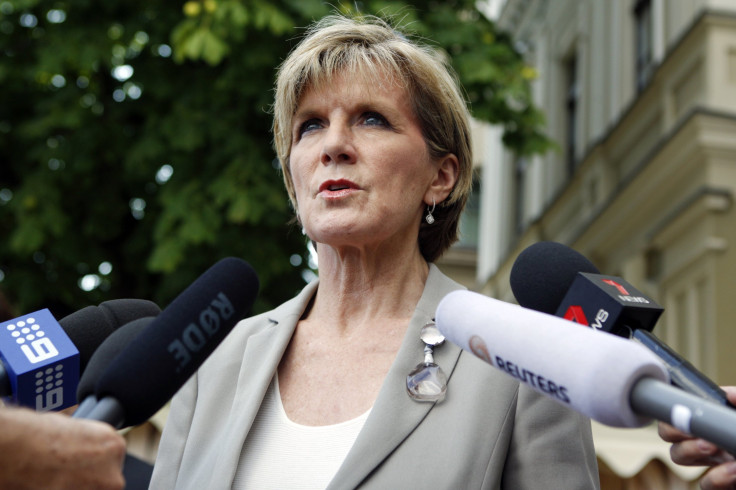 Australia on Monday banned its citizens from travelling to the northern Iraqi city of Mosul, which is currently controlled by the Islamic State group. The Australian government declared Mosul district a designated area under its criminal code, which means any citizen who travels to or remains in the ISIS stronghold could face up to 10 years in prison.
The move comes amid concerns over the growing radicalization of young Australian Muslims, many of whom have travelled overseas to join militant groups. Authorities said that Australians who travel to the area must show a legitimate reason. Foreign Minster Julie Bishop made the announcement ahead of a planned offensive by a U.S.-led coalition to retake Mosul, which could take place as soon as April or May, if the nearly 25,000-strong Iraqi and Kurdish forces are trained and equipped in time, according to media reports.
"The government is determined to stop Australians joining the terrorist conflict in Iraq and Syria and supporting terrorist organizations," Bishop said, in a statement. "The government is committed to working with community leaders to combat radicalisation of vulnerable young men and women, to counter the hateful propaganda spread by Daesh (ISIS).
"Any Australians who are currently in Mosul district without a legitimate purpose should leave immediately," Bishop added.
This is the second time that Australia has imposed a law banning overseas travel to specific areas. In December, the country banned travel to the Syrian province of Raqqa.
"Daesh has carried out mass atrocities in Mosul district, including public beheadings, killings and executions. It has destroyed numerous historical and religious sites," Bishop said. "Examples of these hideous crimes include the execution of 13 teenage boys in January for simply watching a soccer match."
© Copyright IBTimes 2022. All rights reserved.
FOLLOW MORE IBT NEWS ON THE BELOW CHANNELS