Australia Gay Marriage Update: Parliament Gets Bill To Set Up Same-Sex Marriage Vote Next Year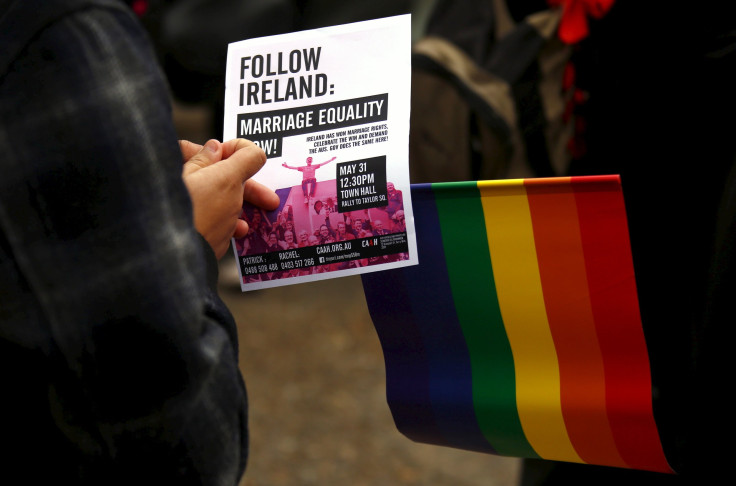 The Australian parliament received a bill Wednesday to set up gay marriage vote in the country early next year. The bill was introduced on the first anniversary of Prime Minister Malcolm Turnbull's ascension to his position.
Turnbull, who became prime minister after replacing Tony Abbott, is a marriage equality advocate and the only serving prime minister to attend the Sydney Gay and Lesbian Mardi Gras. While many are in favor of the gay voting, the main opposition Labor party is opposed to the public vote as it believes that this could become divisive and lead to persecution of gay people.
"We can have marriage equality within a matter of months," Attorney-General George Brandis told ABC radio Wednesday. "This is so close now you can touch it and instead" the Labor party is playing political games, he said.
Meanwhile, most gay rights activists fear that the government plans to spend $11 million on publicizing the cases for and against marriage equality that could give legitimacy to homophobic views, the Associated Press (AP) reported.
Turnbull believes that the reason marriage equality advocates opposed the plebiscite was because they thought enough lawmakers already supported the reform for it to become law.
"They don't want to run the risk of the Australian people giving them the wrong answer," Turnbull told the parliament. "For our part, we put our faith in the Australian people and we know that their answer, whether it is 'yes' or 'no,' will be the right answer."
Labor leader Bill Shorten has indicated he will block the so-called plebiscite — a compulsory vote for all adult Australians — in the upper house, potentially halting any chances of marriage equality for another three years. Shorten has argued that a plebiscite would "give the haters a chance to come out from underneath the rock and make life harder for" lesbian, gay, bisexual, transgender and intersex people, the AP reported.
© Copyright IBTimes 2023. All rights reserved.