Australia Immigration Terror Law: Dual National Citizenship To Be Stripped From Aussies Involved In Terrorism, Government Says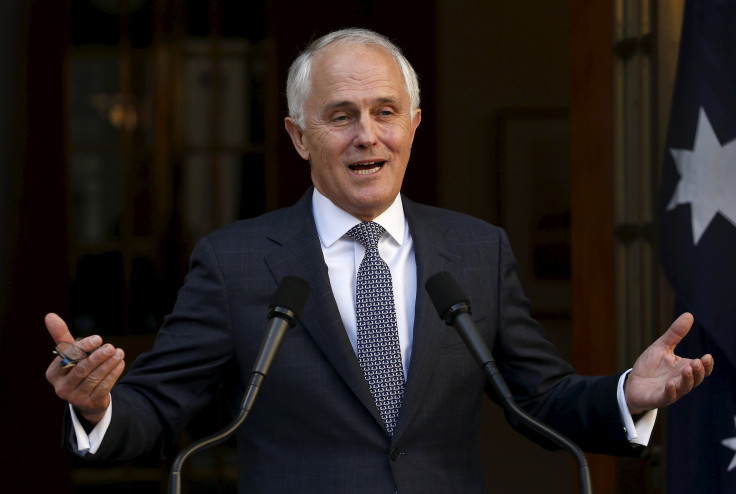 Australia's coalition government agreed Tuesday to a slate of security-related legislation changes, including a controversial proposal to strip dual nationals of Australian citizenship if they are involved in terrorism offenses, the Guardian reported.
A bipartisan parliamentary inquiry came up with 27 recommendations on intelligence and security, all of which the government backed. The amended bill received the Labor party's support back in September and is expected to pass through the House of Representatives following debate this week.
Immigration Minister Peter Dutton told media this week that the threat of people returning from Syria and Iraq who have been involved with the Islamic State is "very real," and the government hopes to implement the laws as soon as possible, the Australian reported. More than 100 Australians are estimated to be fighting alongside the Islamic State and other extremists, and up to half of those are thought to be dual citizens.
"We need to deal with it and we need to be realistic about the fact that terrorism is a scourge that's going to be with us for a long period of time," he said. "If we can take the Australian citizenship away from dual nationals without rendering people stateless, if they've been involved in terrorist activity, that's absolutely the intent of the government."
Australia Overview | FindTheData
The amendments were first pushed last spring by then-Prime Minister Tony Abbott, who took a hardline stance on national security and insisted such tough measures were necessary, the BBC reported. But Muslim rights advocates in the country have criticized the new government's continued support of the bill, saying it's at odds with current Prime Minister Malcolm Turnbull's emphasis on re-engaging with the Islamic community.
Other components of the bill include recommendations that the laws be applied retrospectively to convictions where courts have given sentences of 10 years or more, and recommendations that children under 10 are exempt from the bill and children under 14 are answerable only in certain circumstances.
© Copyright IBTimes 2022. All rights reserved.
FOLLOW MORE IBT NEWS ON THE BELOW CHANNELS