Australia To Open Embassy In Kiev As Its Ministers Discuss Blocking Putin From G20 Summit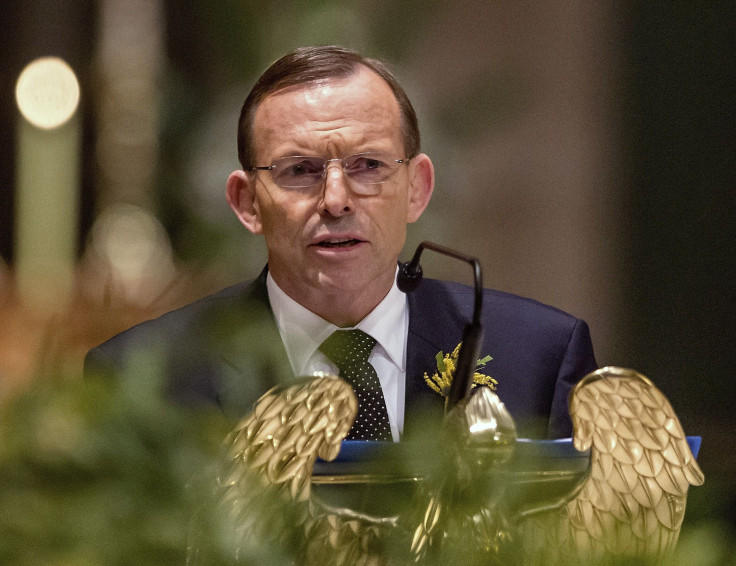 Australia is set to open an embassy in Ukraine's capital city of Kiev, according to reports Wednesday. Meanwhile, its ministers are considering barring Russian President Vladimir Putin from attending November's G20 summit in Brisbane and are expected to discuss the issue with NATO leaders this week.
Australian Prime Minister Tony Abbott said Wednesday that the country will soon open an embassy in Kiev, ABC News reported, adding that Abbott also confirmed that Australia will not sell uranium to Russia to penalize the latter for its alleged involvement in fomenting conflict in eastern Ukraine. Abbott's announcement and his government's opposition to Putin's presence at the Brisbane meeting follow a fresh round of sanctions Australia announced against Moscow on Monday.
"Australia and Ukraine are graphically distant but we have grown close in responding to the MH17 atrocity in which 37 Australians were murdered, were murdered by Russian-backed rebels," Abbott said, according to ABC News, adding: "The government and I would like to repay Ukraine for its support and friendship, especially as Ukraine continues to be subject to active destabilisation and indeed outright invasion from Russia, a country it has never ever sought to harm."
On Tuesday, Australian leaders also warned that opposition to Putin's presence at the November summit was growing, but added that a decision on the issue could take a while, Agence France-Presse, or AFP, reported.
"We are some way from that decision and of course we take soundings, and I've no doubt people will raise it with me, but it is not Australia's call," Foreign Minister Julie Bishop said, according to AFP.
Australia's stance toward Russia has toughened since the crash of Malaysia Airlines Flight MH17 in Ukraine, which killed all 298 people onboard, including 38 Australians. While Ukraine and Western nations have blamed pro-Moscow rebels for shooting the plane down, separatists in Ukraine have denied the accusations.
"There are a number of international meetings before the G20," Bishop said, according to AFP, adding: "I think we'll have a better idea of the international community's attitude and indeed President Putin's attitude to attending these meetings before we consider the G20."
© Copyright IBTimes 2023. All rights reserved.