Australia And Pakistan Fighting Over... Sheep?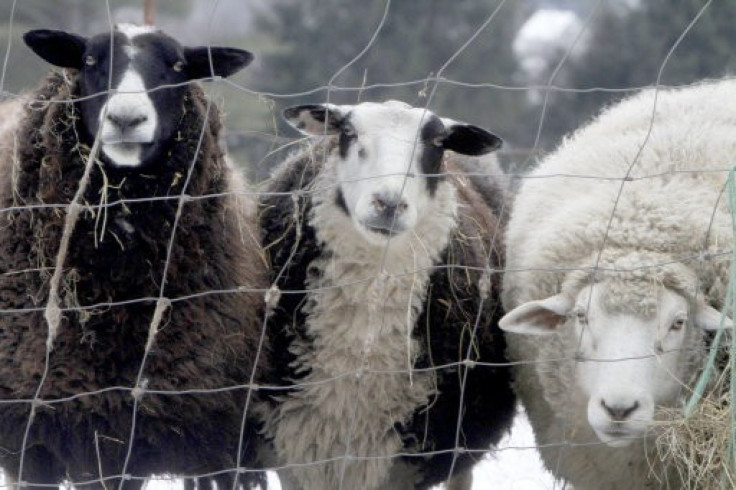 Disturbing video showing the mass slaughter of 21,000 Australian sheep in Karachi, Pakistan, have prompted fury and disgust from senior Australian government and trade officials.
Footage aired on Australian television network ABC's "Four Corners" program included appalling images of a man sawing a live sheep's neck, while other creatures were bulldozed in a pit, and some animals even buried alive.
The images have moved Australia's Prime Minister Julia Gillard to demand that Pakistan probe and explain the brutal cull.
"I did raise with the prime minister of Pakistan [Raja Pervez Ashraf] my concern about the graphic and very cruel images we've seen of the treatment of Australian sheep," she told reporters in Vientiane, Laos, while attending a summit of regional leaders.
"I explained to him that Australians are distressed to see these acts of cruelty and that I wanted the matter investigated. He undertook to investigate the matter. ... I was very clear about Australia's concerns, very strong in raising those concerns and very clear that this is something that has distressed the Australian people."
Agence France-Presse reported that Pakistani livestock officials had ordered the slaughter in September over fears that the sheep – which Bahraini authorities earlier turned away – were diseased, reportedly having tested positive for salmonella and actinomyces bacteria.
But Australian Agriculture Minister Joe Ludwig disputed that assertion.
"We do not know the reasoning behind the Pakistan authority's decision to cull the sheep in Pakistan or their choice of the method used," his ministry said in a statement. "We continue to hold that both the decision and the method used were unnecessary."
Ludwig told Australian television, the mass culling "was certainly appalling, No one would have expected that -- it was unprecedented."
Pakistani officials, in turn, defended the slaughter as conforming to Islamic practices.
"As far as we know the culling was done in accordance with the rules. The animals were slaughtered in Islamic manner," a senior official of Sindh's provincial livestock ministry told AFP.
"However, we will investigate the reports alleging the Australian sheep were brutalized during the slaughter."
Nonetheless, Australia's National Farmers Federation is calling for a temporary ban on sheep exports to Pakistan and Bahrain while investigations were undertaken.
But it did not call for a ban on all live exports.
"If Australia was to stop exporting livestock, global animal welfare standards would unquestionably decline," the lobby group stated.
AFP noted that Australia's livestock export trade generates about US$1 billion a year and employs thousands of people.
But animal rights activists remain unmoved.
RSPCA Australia chief executive Heather Neil declared: "No matter how much industry or government involvement there is, the live export of animals for slaughter presents an unacceptable level of risk for the animals and is inherently cruel," according to the Australian Associated Press.
Similar issues have occurred with cow and goat exports to various countries.
Australian environmentalists are demanding an outright ban on live exports.
"The government has now admitted that this could happen in any of the countries where we export livestock from this country," Green Party Senator Lee Rhiannon told ABC radio.
Labor MP Melissa Parke also weighed in.
"These animals are suffering for profit. It is immoral and unacceptable," she said, according to the Daily Telegraph.
"For industry to keep saying these are isolated incidents is simply not credible and the department, as regulator, has now conceded it cannot guarantee the welfare of animals sent overseas."
© Copyright IBTimes 2023. All rights reserved.