Australia To Send 300 More Troops To Train Iraqi Military Fighting ISIS Militants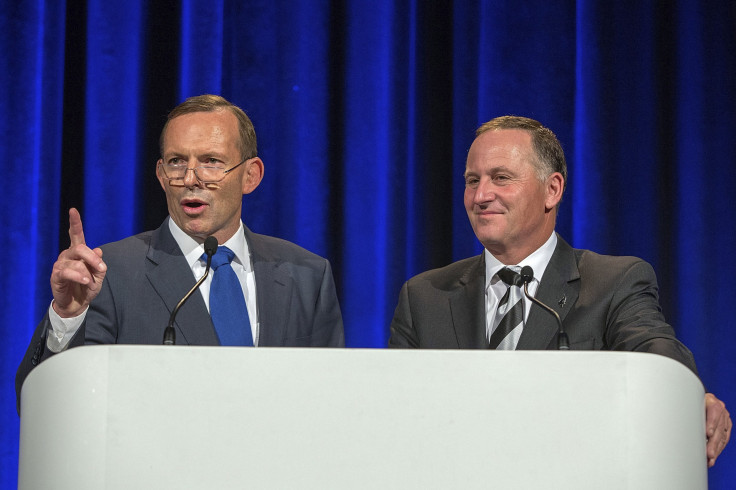 Australian Prime Minister Tony Abbott announced Tuesday that a further 300 troops will be sent to Iraq to train local forces fighting the Islamic State group. The additional troops will bring Australia's total troop presence in Iraq to about 900.
The Australian forces will reportedly join about 143 New Zealand personnel in the coming weeks in a joint training mission at a military base in Taji, northwest of Baghdad, Abbott reportedly said. The forces will join the nearly 200 soldiers assisting Iraqi security forces and the 400 Australian air force personnel conducting airstrikes against ISIS in northern Iraq. The Royal Australian Air Force joined the US-led coalition against ISIS in Iraq in October.
"We don't expect to be doing the Iraqi's fighting for them," Abbott told reporters in Canberra, according to The Associated Press. "This is a training mission, not a combat mission. Nevertheless, it is a mission which is necessary, because obviously in the face of the initial death cult onslaught, the Iraqi regular army melted like snow in summer. That's been a disaster for the people of Iraq, millions of whom now live in a new dark age."
Abbott reportedly said the decision came after requests from the U.S. and Iraqi governments, and that it represents the "next phase" of Australia's contribution to fight ISIS. He added that the troops are expected to head to Iraq in May as part of a two-year mission, which will be reviewed after 12 months.
Abbott reportedly said that about 100 Australians had joined ISIS in Syria and Iraq, and another 150 citizens were believed to be supporting the militant group from within Australia. Calling ISIS the "death cult," Abbott said Australia's latest commitment of troops was a "matter of domestic as well as international security."
© Copyright IBTimes 2023. All rights reserved.