Australian Anti-Terror Raids: Police Charge One Man With 'Serious, Terrorist-Related Offense'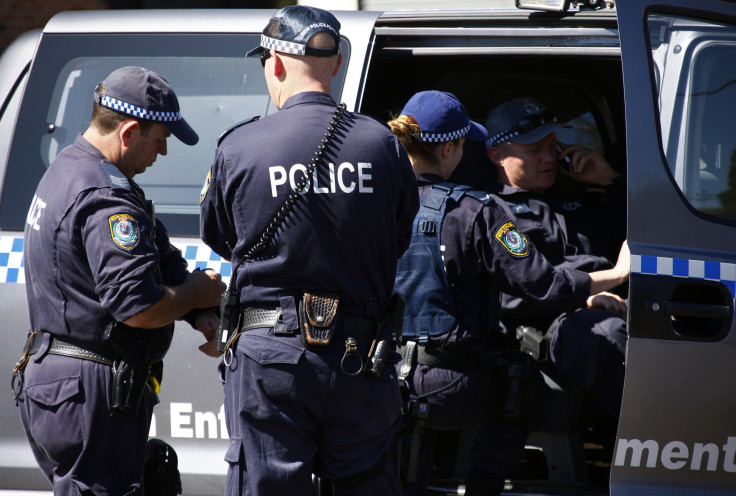 Update as of 5:18 a.m. EDT: Local militants sympathetic to the cause of the Islamic State, formerly known as ISIS, were plotting to behead local people in Australia Prime Minister Tony Abbott said Thursday.
The country, which Abbott described as being at "serious risk from a terrorist attack" reportedly responded with an unprecedented counter-terrorism operation. More than 800 police officers conducted pre-dawn raids on homes of suspects in Sydney and Brisbane, and arrested 15 people, according to reports.
Update as of 1:35 a.m. EDT: Australian Prime Minister Tony Abbott said Thursday that anti-terrorism raids conducted by up to 800 police officers were in response to an Islamic State militant's call for supporters to carry out so-called "demonstration killings" in the country.
Abbott told reporters that "direct exhortations were coming from an Australian who is apparently quite senior in (ISIS) to networks of support back in Australia to conduct demonstration killings here in this country." Abbott appeared to confirm speculation in the Australian media that the demonstration killings would involve snatching a person from the street at random and beheading them.
In an exchange quoted by the Sydney Morning Herald, Abbott was asked about reports that there were plans to conduct public beheadings, and he responded: "That's the intelligence we received."
Original story below
Police in Australia have launched raids in the cities of Sydney and Brisbane, in what authorities describe as the largest anti-terrorism operation in the country's history.
Andrew Colvin, acting commissioner of the Australian Federal Police, told reporters "this group had the intention and had started to carry out planning to commit violent acts here in Australia."
Colvin announced that officers had executed 25 search warrants and detained 15 people, and that one person had been charged with a "serious, terrorism-related offense." Andrew Scipione, the police commissioner of New South Wales described the allegation as "relating to serious violence on a random member of the public."
Up to 600 officers were involved in the operation, code-named Appleby, according to a report from the BBC. New South Wales police posted video on social media, which showed officers detaining men, whose faces were obscured, and searching a property in the Sydney district of Marsfield.
Police declined to describe the exact nature of the alleged attack, though there has been speculation in the Australian media about its nature. The Guardian cites unconfirmed reports that the plan involved kidnapping a random person off the street and beheading them.
Details of the alleged plan of attack will emerge at a court hearing later today, according the a report in The Australian newspaper.
Australia raised it's terror threat warning level to "high" last week, following concern that Australian-born Islamic State, or ISIS, radicals were seeking to carry out terrorist attacks in the country. Australia's National Terrorism Public Alert System has stayed at "medium" since it introduced a four-tier scale in 2003. A "high" designation means a "terrorist attack is likely."
Australian Prime Minister Tony Abbott announced Sep. 14 that the country would be sending troops to the Middle East as part of an international coalition to combat ISIS, following a request from the United States. Australia participated in the U.S.-led wars in Iraq and Afghanistan, providing significant combat force contingents in both.
FOLLOW MORE IBT NEWS ON THE BELOW CHANNELS