Australia Raises Terror Threat Level to 'High'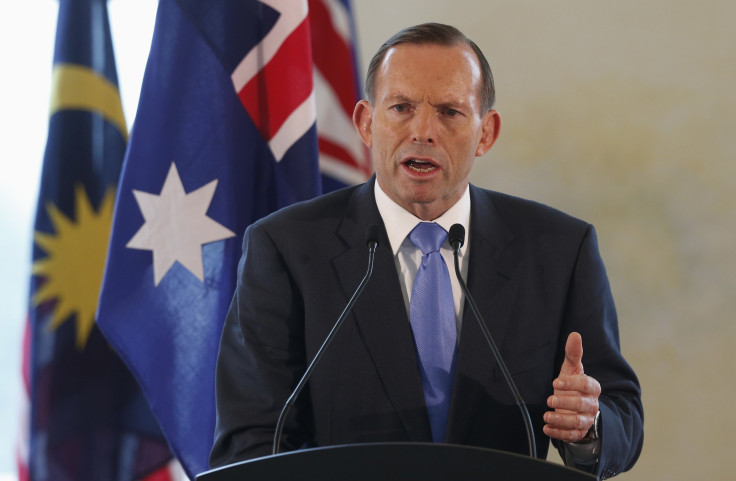 Australia raised its terror threat level to "high" Friday over concern of Australian-born Islamic State (ISIS) radicals potentially looking to attack in the country. Australia's National Terrorism Public Alert System has stayed at "medium" since it introduced a four-tier scale in 2003. A "high" designation means a "terrorist attack is likely."
Australian Prime Minister Tony Abbott said in a televised address that threats from groups like ISIS, al Qaeda and al-Nusra, al-Qaeda's affiliate in Syria, have been on the rise for over a year. "We have no specific intelligence of particular plots. What we do have is intelligence that there are people with the intent and capability to mount attacks here in Australia," he said.
The decision to raise the threat level was made by the Australian Security Intelligence Organization. ASIO Director General David Irvine said 60 to 70 Australians have fought for terrorist organizations in the Middle East, including the Islamic State, and some have returned to Australia.
Abbot said Australians can expect tighter security around airports, public spaces and military bases. The raise in alert comes along with $630 million in government funding to bolster Australia's intelligence, border control and police terrorism response capacities.
The United Kingdom raised its alert level on September 2 from "substantial" to "severe," the 4th highest level in a five-tier system, meaning an attack is "highly likely."
Australia's highest tier of terror alert is "extreme" and only declared when an attack is "imminent or has occurred." There is no timetable for lowering the threat level.
Read the press release from the prime minister's office here.
© Copyright IBTimes 2023. All rights reserved.