Australian Immigration Officials Start Screening Syrian And Iraqi Refugees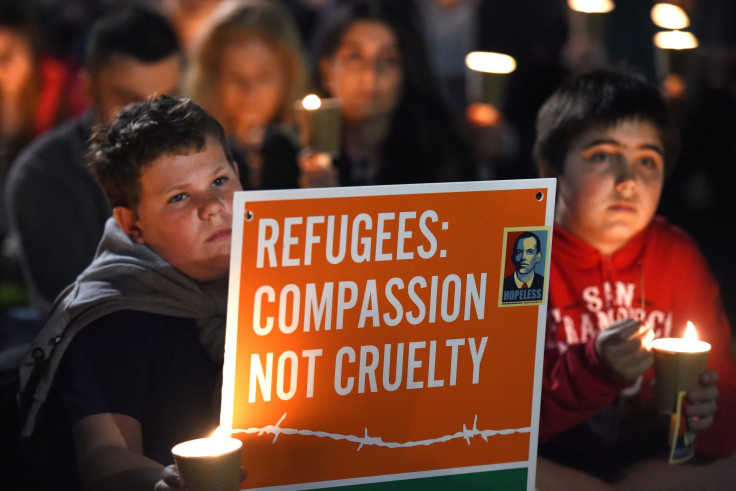 Australian immigration officials have started interviewing 12,000 Syrian and Iraqi refugees, who are looking to restart their lives in Australia.
Australian authorities are doubling immigration staff in the Middle East to cope with the enormous task of screening the refugees, ABC News reported. Most of the screening process will reportedly take place in Lebanon and Jordan. Overwhelming numbers of Syrians began pouring into neighboring Lebanon and Jordan after the civil war began in 2011, according to the Washington Post.
On Sept. 9, former Australian Prime Minister Tony Abbott announced that the country would take in 12,000 refugees. Australian immigration officials said that religious persecution could be cited as grounds for immigration in addition to the refugees being absorbed on the basis of the amount of suffering they have had to endure in the war torn countries, according to ABC news. The refugees should hold no criminal record and will have to pass through security checks to gain asylum. The first batch of refugees is reportedly expected to enter Australia in the next two months.
"The interviews have begun, and only those in need of help would be considered. All 12,000 refugees have to be registered with the UNHCR. We are working closely with the UN refugee agency to pinpoint those affected by war." Regional Director for the Australian Immigration Department John Moorhouse, who was speaking from Dubai, said, according to ABC news. He added that refugees with families in Australia, and those who have applied under the Special Humanitarian Program would also be considered for immigration.
Australians have been pushing the government to do more for the refugees. The country is now preparing for the influx of refugees by arranging accommodation and extra services, according to a BBC News report. The Australian government has reportedly issued "A life in Australia" booklet to help refugees cope with their new environment. The booklet contains mostly facts and figures, and descriptions of Australian symbols.
While the Australians have made a generous offer to refugees stranded in Lebanon and Jordan, a Guardian report said that former Prime Minister Tony Abbott had confirmed that he would not help Syrians who came to Australia by boat, and who are now either detained offshore in the Manus Island and Nauru or on the Australian mainland. The detained refugees have reportedly pleaded with the Australian government to include them as persecuted refugees.
© Copyright IBTimes 2022. All rights reserved.
FOLLOW MORE IBT NEWS ON THE BELOW CHANNELS