Australian Leader Tony Abbott Abandons Unpopular Policies In Light Of Falling Popularity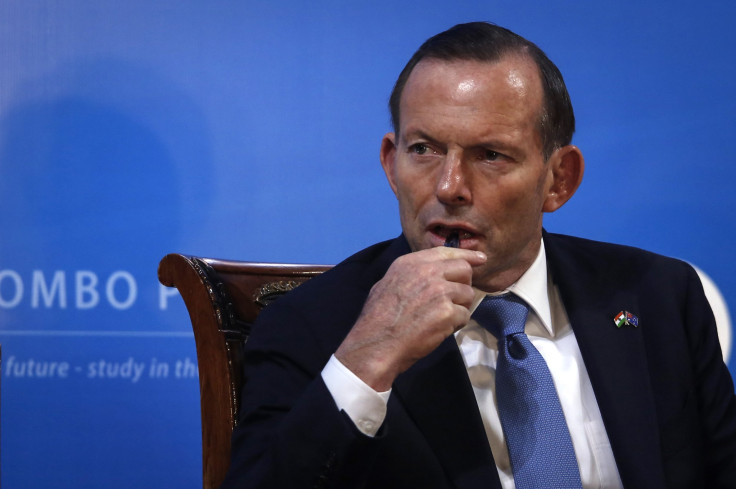 Australian Prime Minister Tony Abbott announced in a speech on Monday that he will abandon some of his unpopular policies, bowing to pressures from his own political coalition. Abbott's backpedaling comes amid dropping approval numbers resulting from his obstinance in holding on to policies against his party's wishes as well as a recent decision to knight Britain's Prince Philip, which displeased Australians who are trying to distance themselves from the monarchy.
"I accept, though, that what's desirable is not always doable, especially when times are tough and budgets are tight," said Abbott at the National Press Club in Canberra, referring to his paid parental leave legislative bill that critics have said was too generous to the wealthy and contradicted austerity measures that have hit poorer households hard. Instead of enacting a full six-month paid maternity leave that was criticized considering the country's finances, Abbott said he would focus on improving "the current confusing system of multiple child care support payments and to provide more money in parents' pockets to help them with their child care costs when they want to go back to work."
Abbott's decision to dump his unpopular plan, which Australian media said he has held on for too long, is seen as an attempt to salvage his leadership. "It was a fighting speech. It was well delivered. It contained the language of a leader who knows he's gone too far for political comfort," commented the Herald Sun of Melbourne, but the paper added that Abbot's performance "may all be too little, too late."
Abbott is at risk of being dumped by his conservative Liberal-National Party Coalition, which is expected to lose Queensland to the opposition Australian Labor Party three years after sweeping the northeastern state with 78 out 89 seats. However, the prime minister has vowed to keep fighting despite early returns in Saturday's state elections, in which results are so far inconclusive, pointing to a loss for the Coalition. "We are not going to take them back to that chaos," promising not to concede Queensland to Labor in his speech, according to the Wall Street Journal.
The Herald Sun conducted a recent poll finding that Abbott's popular support had also collapsed. Many Australians were outraged when their prime minister decided to bestow knighthood upon Britain's Prince Philip during Australia's national day on Jan. 26, a move that media had started calling a "knightmare." "Townsville's citizen of the year was a 50-year volunteer of the Girl Guides. I think there's a lot more for Australia that she's done than Prince Philip," said Coalition MP Ewen Jones, according to local 7 News.
Abbott, who has since admitted his knighthood decision was "out of touch," promised in his speech to focus on small business and a jobs package, along with further strengthening of national security laws and revising the Foreign Investment Review Board.
© Copyright IBTimes 2023. All rights reserved.
FOLLOW MORE IBT NEWS ON THE BELOW CHANNELS