Australian Leaders Overheard Joking About Climate Change Impact On Pacific Countries; Islanders Demand Apology From Tony Abbott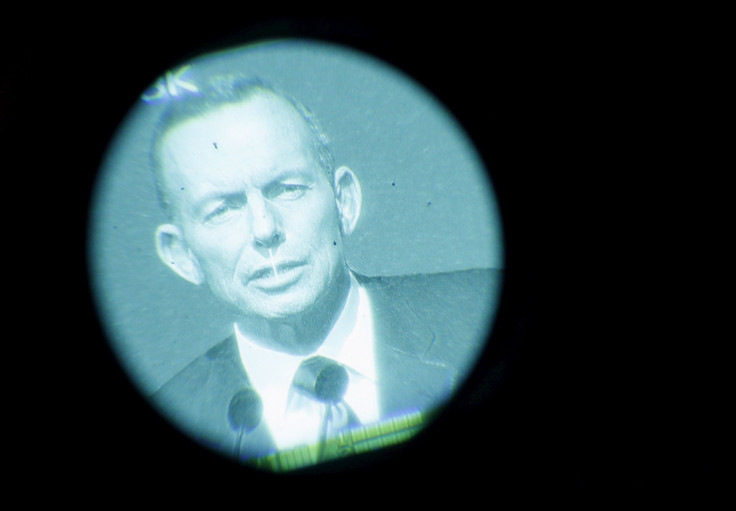 Update as of 3:46 a.m. EDT: Pacific Islanders on Friday called upon Australian Immigration Minister Peter Dutton to resign after he was overheard joking about the impact of climate change on their nations. Representatives from the nonprofit 350 Pacific, called for Dutton to apologize and step down over his comments.
"Climate change is a daily reality for us in the Islands and climate inaction from countries such as Australia is only worsening that reality," 350 Pacific Coordinator Koreti Tiumalu said, in a statement.
"We request that Minister Dutton resigns and that Tony Abbott issues an official apology to all Pacific Islanders. We also hope that Australia will offer proper support for and recognition of the impacts that your climate inaction is having upon our culture and out livelihood," Tiumalu added.
Original story:
Australia's prime minister was overheard joking with the country's immigration minister about the plight that Pacific nations are facing due to rising sea levels from climate change.
Immigration Minister Peter Dutton was holding a conversation with Prime Minister Tony Abbott ahead of a meeting in Canberra Friday. Discussing the scheduled meeting on Syrian refugees that was running late, Dutton said that it was running to "Cape York time," to which Abbott replied "we had a bit of that up in Port Moresby," referring to the meeting earlier this week with Pacific Island leaders in Papua New Guinea about climate change, according to the ABC.
Dutton replied, "time doesn't mean anything when you're about to have water lapping at your door."
The two men were then informed that there was a microphone overhead. Dutton later said that the exchange was a "private conversation."
The pair's exchange, however, has faced criticism from party leaders in the country. Larissa Waters, deputy leader of the Australian Greens party, said, according to the Guardian: "What we've seen today is raw contempt for the survival and safety of our Pacific Island neighbors and our own coastal communities. We're talking about peoples' lives, and this government is laughing.
"It's a huge diplomatic blunder that will enrage our Pacific Island neighbours, who have been calling on Australia to save their homes. What an insult for them to now hear the Australian prime minister laughing at the prospect of their homes going underwater."
Pacific nations' leaders and international groups have repeatedly accused Abbott of ignoring calls for stronger emission limits.
Leaders of countries, including Papua New Guinea and Kiribati, said at the Port Moresby meeting that they were concerned over Australia's failure to commit to a strong emissions reduction target, warning that rising sea levels from climate change could threaten their countries' existence.
"We cannot afford to lock in any further fossil fuel emissions. Green-Blue economies must be the way for now and into the future," they said in the Smaller Island States Leaders' Port Moresby Declaration on Climate Change, calling for a global moratorium on new coal mines.
The European Commission also said that the E.U. Commissioner for Climate Action and Energy Miguel Arias Cañete had signed sustainable energy agreements with six Pacific countries -- the Federated States of Micronesia, Nauru, Niue, Palau, Republic of the Marshall Islands and Tonga -- to help them meet their national renewable energy objectives.
A recent report from Oxfam Australia warned that the policies of Australia and New Zealand were "threatening the very survival of some Pacific nations," and called on them to "do the right thing."
The Port Moresby meeting came a few months ahead of a major climate change summit set to be held in Paris in December, where the world's nations are set to determine global climate policy in coming years. Australia's plan to slash emissions levels by at least 26 percent below 2005 levels by 2030 had already been criticized for being the weakest among developed nations, but an August report from Climate Action Tracker found that Australia is on track to increase emissions to 27 percent above 2005 levels by 2030.
© Copyright IBTimes 2023. All rights reserved.
FOLLOW MORE IBT NEWS ON THE BELOW CHANNELS