Australia's Unemployment Rate Drops To 6.2%, Over 17,000 New Jobs Created In August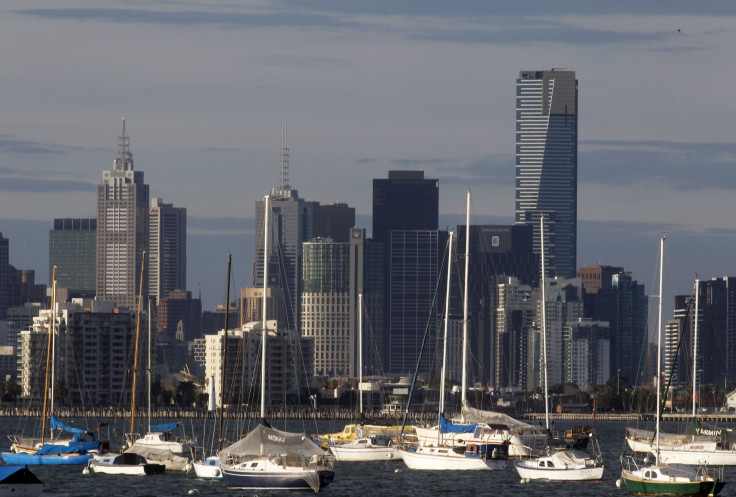 Australia's unemployment rate for the month of August fell to 6.2 percent, down from 6.3 percent a month earlier.
The number of unemployed fell by 14,400 to just over 780,000 while 17,400 new jobs were created last month, according to figures released Thursday by the Australian Bureau of Statistics. Full-time jobs rose by 11,500 -- reflecting an uptick in hiring by employers buoyed by record-low interest rates, weak wage growth and falling currency.
"Even with the volatility that goes from month to month, the fact is, over the last three months … nearly 60,000 jobs have been created in Australia," Joe Hockey, the country's federal treasurer, reportedly said. The number of jobs added in August was three times over economists' estimates.
Earlier this month, the Reserve Bank of Australia (RBA), citing "very accommodative" global financial conditions and falling terms of trade -- the value of a country's exports relative to its imports -- in Australia, announced that it will continue to hold interest rates at a record low of 2 percent.
Meanwhile, the Australian dollar, which recently hit a six-year low amid plunging commodity prices -- caused by a drop in Chinese demand -- briefly touched 70 cents against the U.S. dollar before dropping to 69.45 cents.
"Just as the appreciation [of the Australian dollar] helped stabilize the economy in the upswing of the boom in commodity prices and mining investment, the depreciation is helping in the downswing," Philip Lowe, deputy governor of the RBA, reportedly said Wednesday.
However, while the better-than-expected employment figures were welcomed by analysts and the Australian government, many cautioned falling domestic and global demand might crimp employment growth in the future.
"The slowdown in GDP growth to its weakest in over four years in the second quarter suggests that a cooling of employment growth may still lie ahead," Daniel Martin, senior Asia economist at Capital Economics, told the Sydney Morning Herald.
In the second quarter of this year, Australia's economy expanded 0.2 percent from the previous quarter -- lower than the expected 0.4 percent.
© Copyright IBTimes 2023. All rights reserved.
FOLLOW MORE IBT NEWS ON THE BELOW CHANNELS