Australia's Abbott, Under Pressure, Dismisses Reshuffle Rumors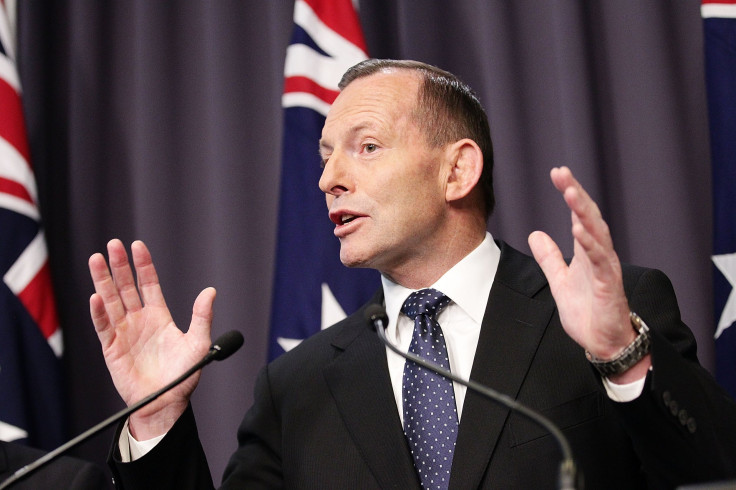 SYDNEY (Reuters) - Conservative Australian Prime Minister Tony Abbott on Friday took the unusual step of denying rumors of a major cabinet reshuffle aimed at saving his unpopular government, amid growing unease amongst lawmakers from his own party.
Abbott in February survived a leadership challenge from within his Liberal Party following weeks of infighting and dismal poll numbers, but the attempted revolt left him badly weakened.
Since then Abbott and his government have consistently lagged behind the opposition Labor Party in the polls, helping to fuel speculation over how long members of his party will give him to turn things around.
"I've seen some reports this morning about a reshuffle. They're wrong. Reports of end-of-year reshuffles are absolutely a dime a dozen," Abbott said in a statement.
"This is a government which is totally focused on jobs, economic growth, community safety – notCanberra insider gossip," he added, referring to Australia's capital city.
The earlier challenge to Abbott's premiership followed criticism of his leadership style and judgment, culminating in his awarding of an Australian knighthood to Queen Elizabeth's husband, Prince Philip.
Despite pledging to be more consultative, Abbott has continued to buck popular opinion inside and outside the party, blocking his MPs from supporting same-sex marriage and announcing an emissions reduction target slammed as inadequate by environmental groups.
Earlier this week, Abbott announced that Australia would accept 12,000 refugees from the conflict inSyria, a move that was widely praised by commentators and his political opponents.
That Abbott was compelled to respond to the rumors instead of drawing attention to that positive news signaled the precariousness of his position, said Peter Chen, a political scientist at the University of Sydney.
"Clearly anybody who's going strong would not be diverting the time to go and talk about this issue when they've got everything going for them," Chen told Reuters.
A steady stream of leaks driving the rumors are an apparent attempt to force Abbott into jettisoning dead weight from the cabinet that could drag down the careers of ambitious front-benchers ahead of elections to be held no later than 2016.
"Cabinet has a lot of people who are his rivals in it," Chen said.
Opinion polls have consistently shown voters would prefer MP Malcolm Turnbull to lead the party but his support for a carbon trading scheme, gay marriage and an Australian republic have made him unpopular with his party's right wing.
© Copyright Thomson Reuters 2023. All rights reserved.