Austria To Deploy Troops To Deal With Refugee Influx, German Leader Expects 1 Million In 2015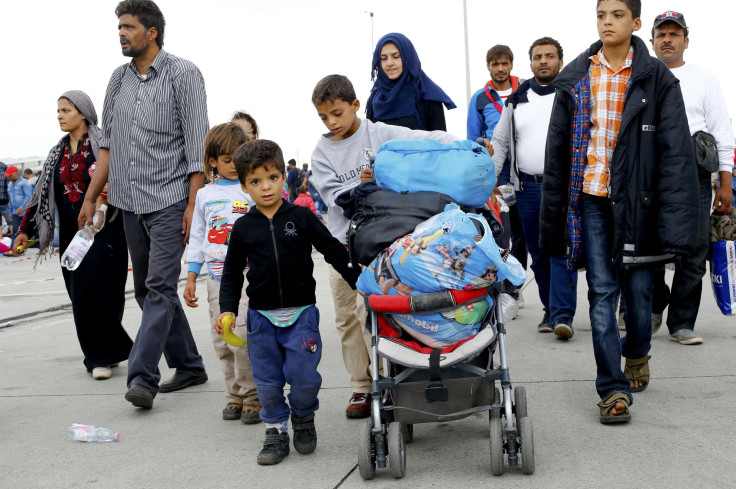 About 2,200 members of the Austrian military will be deployed to help the country with the ongoing influx of refugees, Chancellor Werner Faymann said at a news conference Monday, according to reports.
The announcement comes a day after Germany introduced tougher border controls to deal with the massive influx of refugees displaced by war in Syria, the Middle East and Northern African countries.
"If Germany carries out border controls, Austria must put strengthened border controls in place," Austrian Vice Chancellor Mitterlehner said, according to Reuters. "We are doing that now."
The German vice chancellor also warned that the country is looking at the influx of about 1 million refugees this year, latest reports said. Earlier, the country's interior ministry had predicted it would receive about 800,000 refugees.
Also on Monday, EU member states approved plans to take military action against people smugglers in the Mediterranean, focusing on breaking up networks based out of Libya, Agence France-Presse (AFP) reported, citing sources.
Europe continues to grapple with the refugee crisis and EU leaders are set to meet over the allocation of asylum seekers later Monday. A record 5,809 migrants entered Hungary Sunday, much more than the previous day's record of 4,330, AFP cited the Hungarian police as saying.
Meanwhile, UN human rights chief Zeid Ra'ad al-Hussein, in a speech at the UN Human Rights Council Monday, called on countries to stop detention and "ill-treatment" of refugees.
"We need expanded channels of regular migration and resettlement - two measures which would prevent deaths and cut smuggling," Zeid said in Geneva, according to Reuters.
Europe should "build on this surge of human feeling" triggered by the images of Aylan Kurdi, a Syrian child whose body was found washed up on a Turkish beach earlier this month, Zeid added.
© Copyright IBTimes 2023. All rights reserved.