Four Infants, 10 Children Killed As Refugee Boat Sinks Off Greek Coast, Killing 28 Total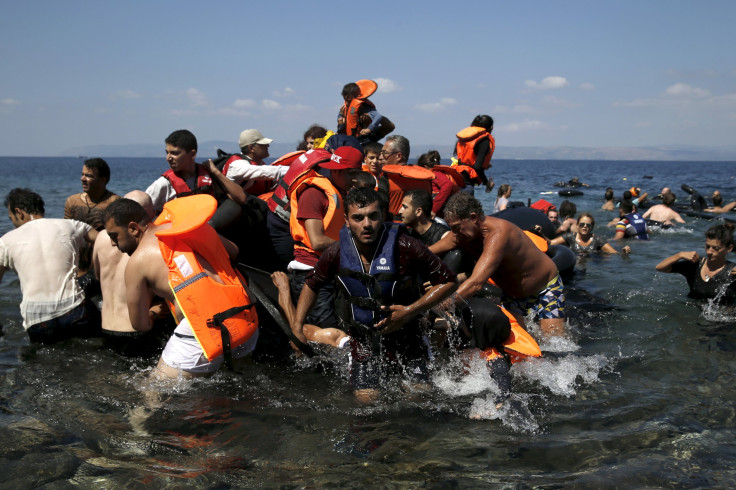 This story has been updated.
Update: Greece's coast guard has reported there were 34 fatalities among the refugees aboard the boat that sank in the Aegean Sea Sunday, according to Reuters. The dead included four babies, six boys and five girls, the coast guard said.
Original Story:
A boat carrying more than 100 refugees sank off the coast of a Greek island Sunday, killing at least 28 people in the latest deadly chapter of the refugee crisis that has been swelling at Europe's shores.
The boat, which was ferrying 112 people to Greece, sank about three miles off the coast of Farmakonisi, an island in the Aegean Sea, according to the Athens News Agency. Four infants and 10 children were among those who drowned in the aftermath. The death toll is thought to be the largest recorded from a single incident in Greek waters since the recent refugee crisis began, Reuters reported.
Coast guard officers said they rescued 68 others from the capsized boat while 29 swam to shore on their own, according to Agence France-Presse. The coast guard is still searching for four refugee children who went missing in a separate boat sinking Saturday.
News of Sunday's tragedy came shortly after Greece's interim prime minister, Vassiliki Thanou, lobbied for a more robust European policy for the refugee influx and defended Greece against criticism of its handling of the crisis.
"Greece is strictly applying European and international treaties without ignoring the humanity of the situation," she said in Lesbos, the Greek island that has seen mounting numbers of refugees fleeing violence and rampant instability in the Middle East and Africa.
The European Union has failed to agree on a comprehensive plan for accepting refugees. European Commission President Jean-Claude Juncker has proposed a set of mandatory quotas based on nations' size and economic capacity, but the 28-member union has not moved forward on the plan.
More than 430,000 people, largely Syrian refugees escaping the country's turbulent civil war, have crossed into Europe by way of the Mediterranean Sea in 2015 alone, according to the International Organization for Migration (IOM). Most of them travel in precarious, overcrowded dinghies, risking death and disease. This year 2,748 people have died during the journey, according to the IOM's figures.
© Copyright IBTimes 2023. All rights reserved.