Avalanche Victim Dutch Prince Johan Friso's Wife: Who Is Mabel Wisse Smit? [PHOTOS]
Johan Friso, the Dutch Prince who is currently in a coma after being buried in snow for 20 minutes as the result of an avalanche, has had his wife, Princess Mabel Wisse Smit dutifully at his side. Princess Mabel and Prince Friso have encountered other battles throughout their relationship before the horrific avalanche accident happened while the Prince was skiing with friends. Who is Prince Johan Friso's wife, Princess Mabel Wisse Smit?
Mabel Wisse Smit, a beautiful blonde, was born in Holanda, Pijnacker on Aug. 11, 1968 to parents Hendrik Cornelis Los and Florence Malde Gijsberdina Kooman. Smit graduated from the University of Amsterdam in 1993 after studying economics and political science. In 1994, the future Princess founded the European Action Council for Peace in the Balkans. She was also the director for the organization that timed to work towards peace and stability in the Balkans. Smit also went on to co-found War Child in 1995, a dutch foundation.
Smit met Prince Johan Friso through Laurentien Brinkhorst, a friend who later became the wife of Prince Johan's brother, Prince Constantijn. Smit and Friso later got engaged, but the couple hit a glitch when the Prince's mother, Queen Beatrix discovered that Smit had a pretty extensive tie with Klauss Bruinsmam, a mobster and drug lord. Smit reportedly lied about having a romantic relationship with the drug lord while she was in college in 1989. Bruinsma had been executed in 1991, in gangland style according the the New York Times. The Dutch Government was up in arms over the Prince's marriage to Smit, with Prime Minister Jan Peter Balkenende stating on national television that he would not submit the couple's marriage to Parliament for its approval. Subsequently Prince Johan Friso, second in line for the throne, gave up his right be become King when he decided that he would marry Smit either way.
The couple married in 2004, and a year later had their first daughter, Emma Luana Ninette Sophie on Mar. 26, 2005. Their second daughter, Joanna Zaria Nicoline Milou was born on Jun. 18, 2006.
Princess Mabel is currently the CEO of The Elders, an independent group that supports peace building. The group was established by Nelson Mandela.
Yesterday the medical team working on her husband, Prince Friso issued the following statement, Since last Friday, a team of specialists has been fighting to save Prince Friso's life. Yesterday, a first MRI-scan was possible, without bringing the patient into danger. Since this examination and the latest neurological tests yesterday evening it is clear that the oxygen deprivation has caused extensive damage to the patient's brain. At present it is not certain whether he will ever regain consciousness. In any event, rehabilitation will take months, if not years. Prince Friso's family will now look for an appropriate rehabilitation facility.
The website of the Dutch Royal Family states that, The members of His Royal Highness Prince Friso's family need to come to terms with the Prince's situation, and to reorganise their lives accordingly. The Royal Family therefore requests the media to give them the space to do so by respecting their privacy.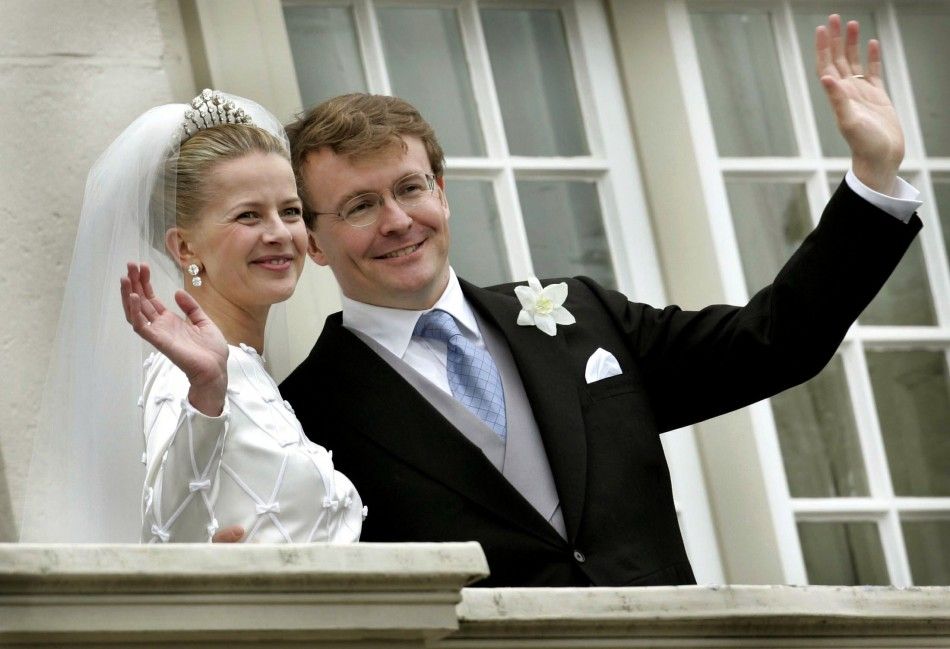 © Copyright IBTimes 2023. All rights reserved.