Avon Products Inc (AVP) Stock Price Spikes 20%, But Shares Ease On Possible Bid Hoax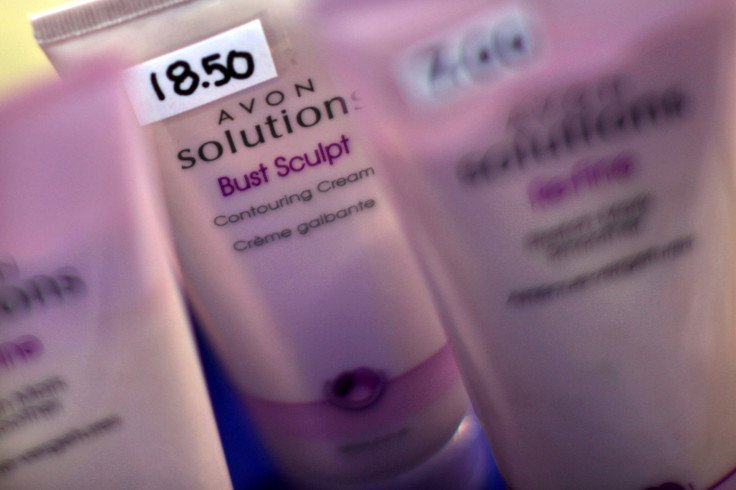 Avon Products Inc. (NYSE:AVP) saw its shares spike 20 percent Thursday afternoon after private equity investment firm PTG Capital Partners Ltd. announced a takeover bid to buy the beauty company for $18.75 a share, the firm said in a filing with the Securities and Exchange Commission. The takeover bid would value Avon at more than $8 billion, nearly three times the cosmetics company's market value.
However, Avon announced Thursday afternoon it has not received any offer or other communications from such an entity and has not been able to confirm that such an entity exists.
The company is treating the offer as a hoax, the Wall Street Journal reported, citing a person familiar with the matter.
Shares of Avon surged 20 percent to as high as $8, only to lose most of the day's gains following Avon's announcement. The stock was halted three times during trading Thursday afternoon.
Avon's stock price has plummeted nearly 50 percent in the past 12 months as the company faces declining revenue. Sales in its North American business tumbled 17 percent in 2014 to $1.2 billion.
Avon, which is valued at $3 billion, saw its stock soar 18 percent April 14 as the beauty company was said to be exploring strategic alternatives, including a possible sale of its struggling North American business, the Wall Street Journal reported last month.
The New York company announced last month it had postponed its "Investor Day" meeting from May 13 to the fall. The decision follows the recent appointment of James S. Scully as chief financial officer; the postponement will allow the company adequate time to prepare for a more "robust discussion" at the meeting, Avon said in a statement in April 13.
The beauty products manufacturer reported a first-quarter net loss of $147.3 million, or 33 cents per share, compared with a loss of $168.3 million, or 38 cents per share, during the same period in 2014. Meanwhile, the company's revenue fell 18 percent to $1.8 billion from $2.18 billion a year earlier.
© Copyright IBTimes 2023. All rights reserved.